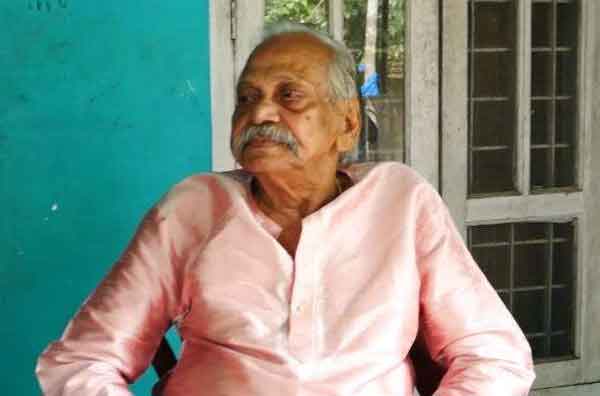 Kochi: Famous film and serial actor KTS Pannadayil (88) has passed away. He died at a private hospital in Kadavanthara on Thursday morning. KTS Pannadayil, who came to cinema through plays, became famous for his comedic roles.
He made his acting debut in 1956 with the play 'Vivaha Dallal'. He then went on to star in amateur plays for a fee of five rupees. He later went on to pursue a career in professional theater for over 50 years. He has worked in many committees like Vaikom Malavika, Changanassery Geetha, Kollam Tuna, Attingal Padma Shri, and Edakochi Sargachetana.
He has been active in Malayalam cinema since the 1990s. He later acted in serials. Even as a film actor, he ran a shop in Tripunithura. He has acted in more than 140 films. His first film was Aniyan Bava Chettan Bava directed by Rajasenan.
He became a busy actor in Malayalam with films like Vridhanmare Sookshikkuka and Srikrishnapurathe Nakshatrathilakkam.
Wife Ramani, children: Shyam, Swapna, Sannan, and Sajan.