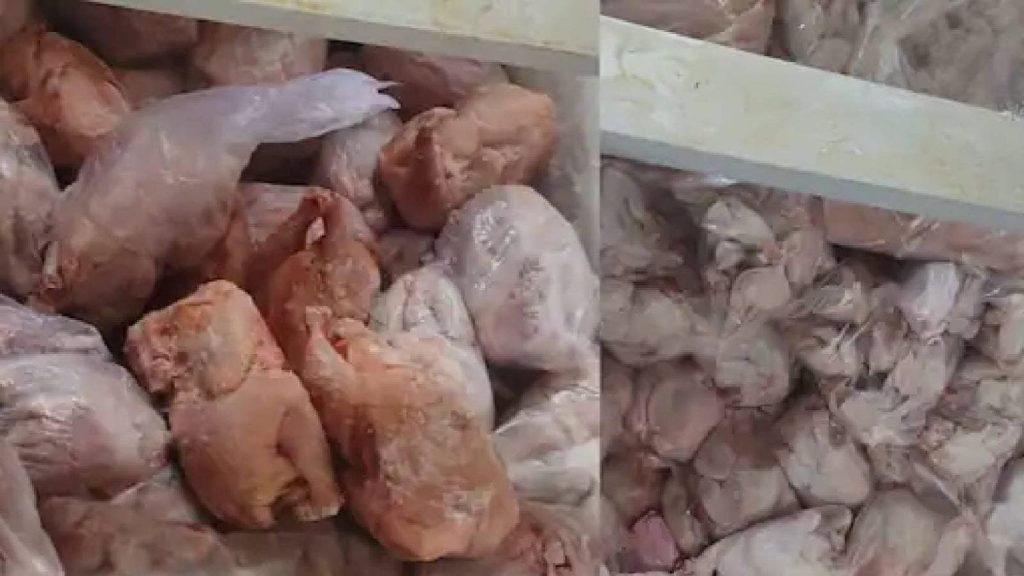 Kochi: Accused Junais arrested in case of seizure of 500 kg stale meat for sale in Kalamassery. The police arrested him from Malappuram.
The meat was stored in a house at Kaipadam near Kalamassery HMT. The meat was in the freezer in the yard of the rented house. Here the meat is distributed to hotels in the city.
During the inspection of the rented house in Kalamassery where stale meat was seized, the Municipal Corporation received bills from 49 hotels. These matters were discovered during the inspection conducted by the police and the health department of the Kalamassery municipality.
Bills, receipts, and a diary relating to meat supply and money transfers were found in the rented house. Meat has been sold from here in various areas of the district including Kalamassery and Palarivattom.
Stale and rotten meat was seized from a rented house in Kalamassery Kaipadam last Thursday. Poultry, packed and unpackaged, was seized in three freezers.
The municipal health department came here for inspection following the complaint of the locals that the dirty water was flowing out and there was a strong smell.