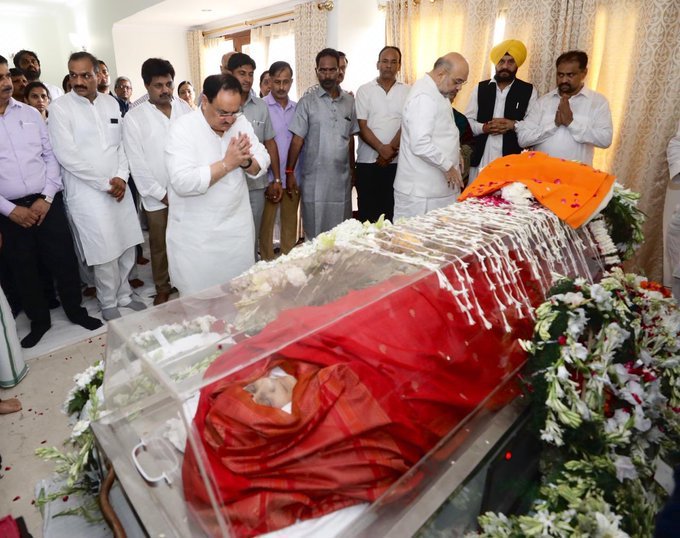 Senior BJP leader and former Foreign Minister Sushma Swaraj passes away. She died of cardiac arrest at AIIMS Hospital in Delhi. She was 67 years old. She died at about 11 pm after his health deteriorated.
Sushma Swaraj was a cabinet minister in the 16th Lok Sabha, a member of the Bharatiya Janata Party and an opposition leader in the 15th Lok Sabha. She was born on February 14, 1953. Sushma Swaraj is also an excellent speaker. She is also a very senior leader of the Lok Sabha and has contested ten elections.
Her husband is a socialist leader, former Mizoram governor and senior advocate of the Supreme Court. Bansuri Swaraj, the only daughter, holds a law degree from Oxford University and now serves as a lawyer in the Supreme Court.