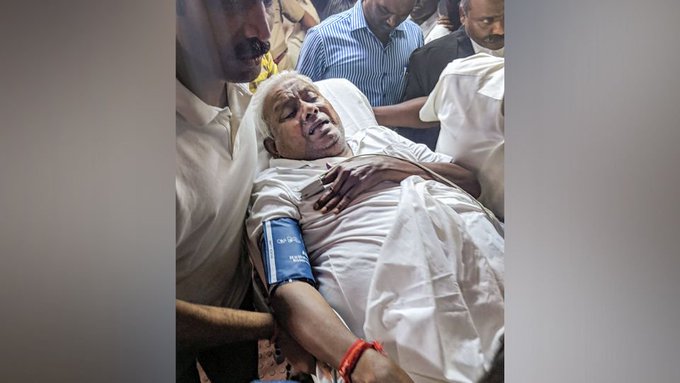 Chennai: The Saravan Bhavan restaurant chain owner P Rajagopal has died while serving his life sentence in the in a murder case. Rajagopal, 73, died of a heart attack. He died at a private hospital in Chennai.
Rajagopal was the first accused in the 2001 kidnapping and murder of Prince Shanthakumaran, a former employee of Saravana Bhavan. Rajagopal killed Shanthakumar to acquire his wife. Rajagopal had a heart attack at the jail last Saturday. He was brought to the hospital with a ventilator.
In 2009, the Madras High Court sentenced Rajagopal and six others to life imprisonment. Last March, the Supreme Court upheld the conviction and allowed the accused to surrender seven months later. Rajagopal, who has been postponing his surrender due to health problems, came to the civil court in Chennai last night wearing an oxygen mask in an ambulance. On Saturday, his son sought permission from the Madras High Court to transfer Rajagopal to a private hospital after suffering a heart attack and the court was given permission. He was later transferred to a private hospital in Vadapalani.
Prince Shanthakumaran's wife Jeeva Jyothi was the daughter of another employee of the Saravana Bhavan. When Jeejyothi and Shanthakumaran objected to Rajagopal's wishes, the murder took place using eight tenants.