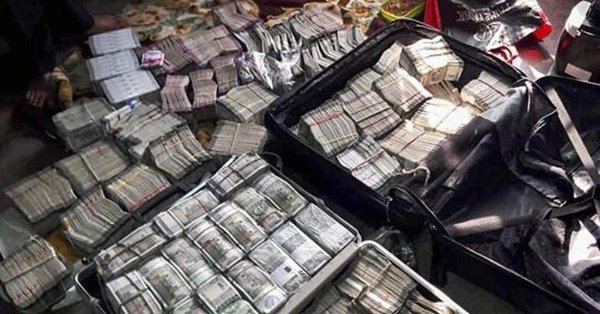 New Delhi: Lok Sabha poll in Vellore constituency in Tamil Nadu has been canceled. The decision was taken after finding illegal money from a candidate's house. The notification was issued after the President's permission to cancel the elections. The Election Commission's action came after the IT department seized large-scale money from the constituencies in Vellore. Earlier, the Income Tax Department had seized Rs 11.5 crore from godown, owned by DMK candidate Kadir Anand's father in Vellore.
Kadir Anand is the son of DMK Treasurer Durai Murugan. According to reports money of 11.5 crores has been seized from the godown. Money was kept in the sack and in large paper boxes. The names of the booths were written on top of each building. The allegation is that this money was brought to Vellore to distribute it to voters. The AIADMK has written to the Election Commission seeking to influence the voters and demand repeals the elections. The Election Commission has sought approval from the President for permission.
Earlier, a case was registered against Kadir Anand for recording wrong details. Kadir Anand is the son of a prominent leader of the DMK, Durai Murugan.