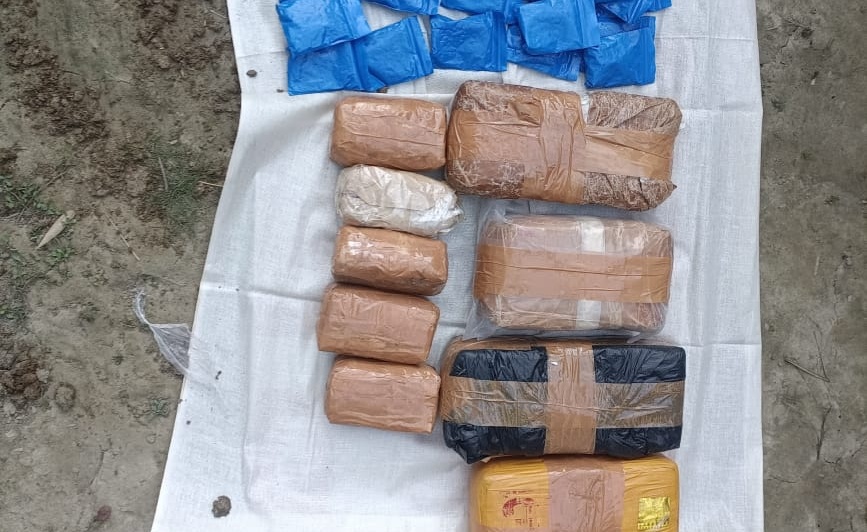 Guwahati: Two-member gang arrested for trying to smuggle drugs through the border. Drugs worth Rs 10 crore were seized from them. The accused were caught in Assam while trying to smuggle the drugs to different parts of the country through the West Bengal border.
The gang tried to smuggle 54,000 drug pills in bags. The names of the accused have not been disclosed. The police said that more arrests will be made soon in connection with the incident.
Yesterday, the Punjab Police had caught a gang trying to smuggle drugs across the border in a similar manner. The police arrested 513 drug traffickers in the last two weeks. Police recovered 42.36 kg of heroin, 18 kg of opium, 12 kg of ganja, 9 quintals of poppy pods used for making opium, 74,000 tablets, capsules, syringes and bottles of pharma opioids and Rs 14.80 lakh.
Punjab Chief Minister Bhagwant Mann has directed police chiefs to confiscate the properties of all drug smugglers caught and recover their illegal money.