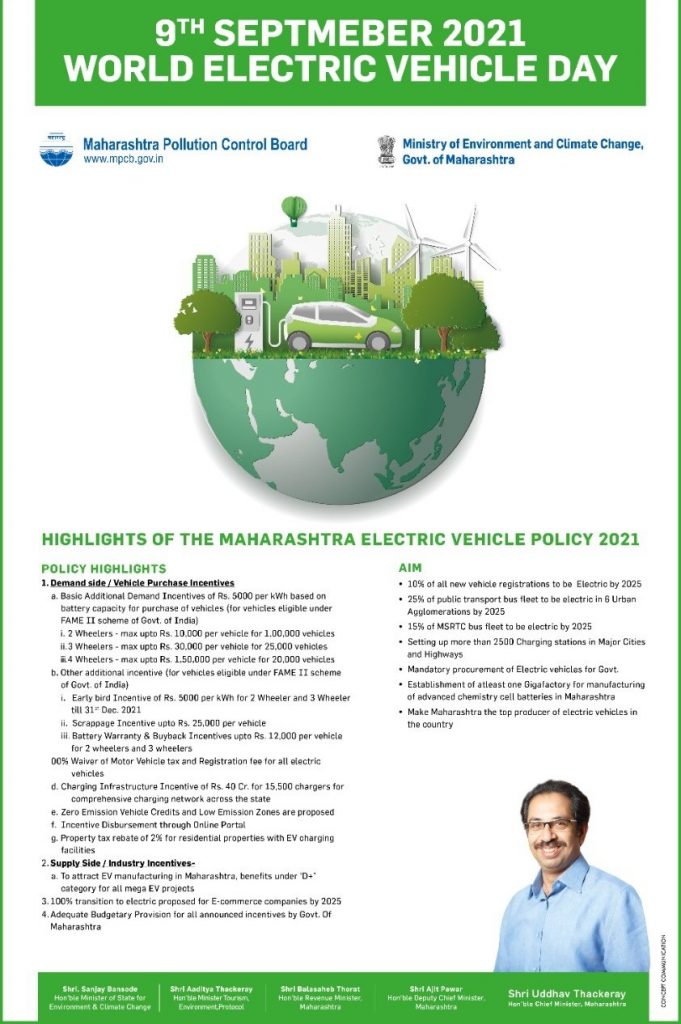 Nagpur; The Government of Maharashtra will implement the revised Maharashtra Electric Vehicle Policy 2021 from today. This will enable the buyers of electric vehicles to complete their purchase process and avail of higher subsidies.
The Maharashtra EV policy announced on July 15 will be implemented from today with an increase in subsidy. This will lead to lower electric vehicle prices in all states. Due to the delay in the implementation of the policy, vehicle dealers were left without clarity on the subsidy distribution process and buyers had to wait a long time.
The Government of Maharashtra has outlined a subsidy claim process for electric vehicle manufacturers. To make things easier for buyers, the government has made automakers responsible for claiming demand-side subsidies. The government has directed manufacturers to file their claims online at the Directorate of Industries' online credit or its Mumbai office until a portal for subsidy claims is prepared by the state transport department.

Manufacturers are required to submit invoice details, signed affidavits, and details of electronic vehicles registered in the state to file the subsidy claim. If the verification of the request is completed within 15 days, the OEM will receive the subsidy amount sanctioned by the State Government in the form of RTGS payment within 90 days.
Electric two-wheelers will play a major role in the incentive as part of the revised Maharashtra EV Policy 2021. The government expects these to account for 10 percent of all new vehicle registrations in the state by 2025. The subsidy will be given to those who buy the first 100,000 electric two-wheelers. Maharashtra will provide a subsidy of up to Rs 15,000 to those who buy an electric two-wheeler before December 31, 2021.