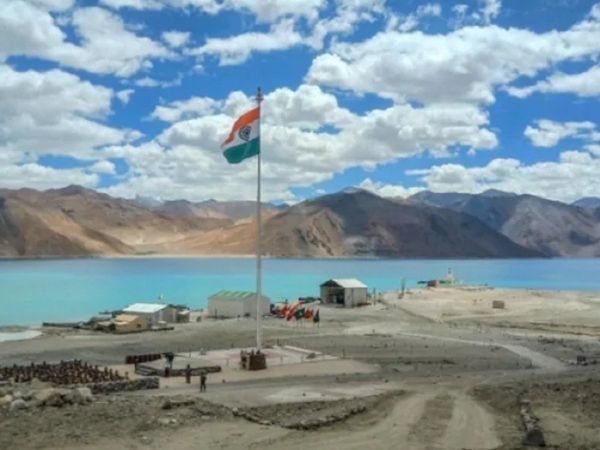 New Delhi: India-China 10th Command-level meeting today on military withdrawal from the border region. The military commanders of the two countries have met nine times so far in the wake of the border conflict.
The commanders of the two countries will meet in Chushul in eastern Ladakh for talks. Today's meeting will discuss military withdrawals in the Gorga, Hot Springs, and Depsang areas, where tensions remain high as both sides withdraw from the banks of the Pangong River. Although the meeting did not include Depsang at present, there is a growing demand for India to include this area in the negotiations.
Military sources said the withdrawal of troops from both countries from the Pangong region was complete. The withdrawal of troops from the border areas began on the 11th of this month. For the past nine months, the two factions have been at loggerheads. On June 15, soldiers from both sides were killed in a clash between the two factions.
China, meanwhile, has indirectly admitted that People's Liberation Army (PLA) soldiers were killed in clashes with Indian troops last year in the Galvan Valley in the border region of Ladakh. China agrees eight months later.
The Global Times reports that five border guards deployed in the Karakoram Mountains were killed in the June 2020 clashes. China has released the names of the dead soldiers. Posthumous honors were also announced for them. This is the first time China has officially confirmed the death of its troops. The regimental commanders of the PLA Xinjiang Military Command were Chen Hongjun, Chen Xiangrong, Xiao Xuan, and Wang Shuoran Twenty Indian soldiers were killed in the Chinese provocation and conflict in Galvan. Earlier, it was reported that Chinese troops, including a Union minister, had been killed, but China did not respond. U.S. and Russian intelligence agencies have claimed that forty Chinese soldiers were killed. But China has not confirmed this either.