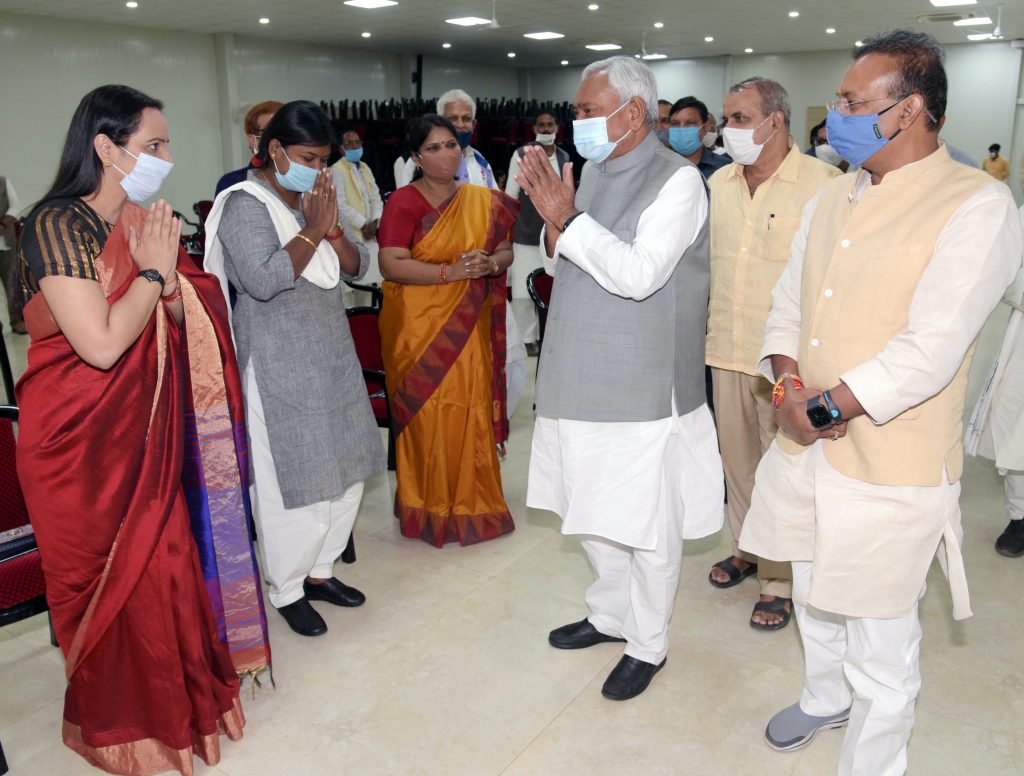 Patna: The NDA government in Bihar will be sworn in on Monday. Nitish Kumar will be the Chief Minister. The decision was taken at the NDA meeting. Departmental division talks are continuing in the NDA. The BJP has made claims in key departments, including home and education.
Nitish Kumar is leading the Bihar government for the fourth time in a row. The JDU has claimed that the JDU itself needs key departments. The JDU will not be able to stand on its own two feet as the Chief Minister has given his term. The BJP, which has more seats in the alliance, had also moved for this.
The former chief minister and Hindustani Awami Morcha leader Jitan Ram Manjhi has said he will not run for the ministry. Nitish Kumar had earlier met BJP, HAM, and VIP leaders. Nitish Kumar responded that the BJP would decide matters related to the LJP led by Chirag Paswan.