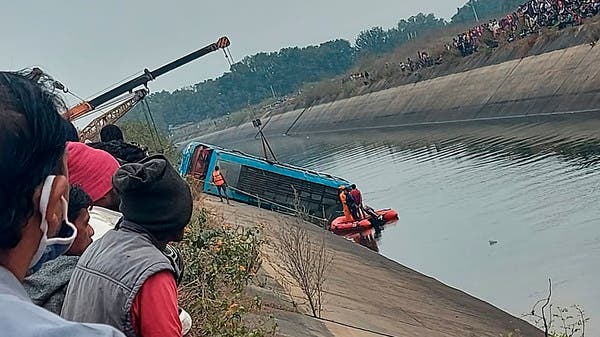 Bhopal: Bus plunged to Sharad Canal in Madhya Pradesh's Siddhi district killed 32. It is reported that several people were missing. The bus was carrying about 60 passengers. Seven people were rescued.
The accident took place at 7.30 am. According to the police, the private bus from Siddhi to Satna leaves the control and fell into the canal.
The State Disaster Response Force and other officials have been running the rescue operation. So far seven people have been rescued.
"What has happened is extremely tragic. Rescue work is already on," Chief Minister Shivraj Singh Chouhan said in a video message posted on his Twitter account.
He announced a compensation of Rs 500,000 to the families of those killed in the accident.