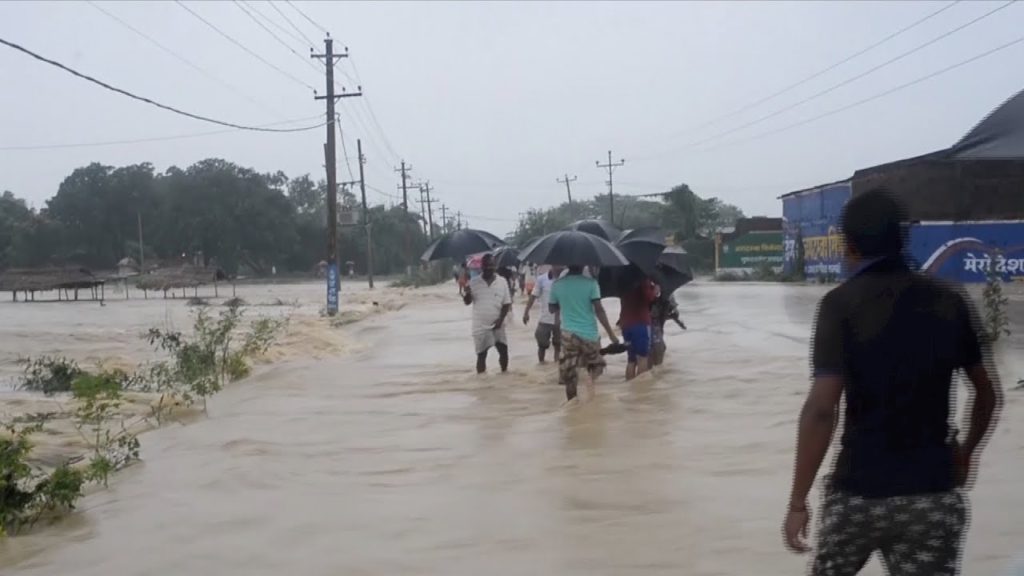 Kathmandu: Death toll in Nepal floods rises to 34. 24 people went missing and 20 were injured. Most of the disaster occurred in the capital, Kathmandu. Traffic has stalled in many parts of the country following the landslide.
Heavy rainfall was reported in six districts of the Indian state of Bihar, which borders Nepal. Authorities are shifting people to a safe area in Bihar following warnings of continued rain. Union Home Minister Amit Shah had called a high-level meeting yesterday to assess the rescue efforts.
Meanwhile, Assam's flood rescue continues to worsen. Seven people have been killed so far. About 70% of Kaziranga National Park, one of the world's major wildlife reserves, was flooded.