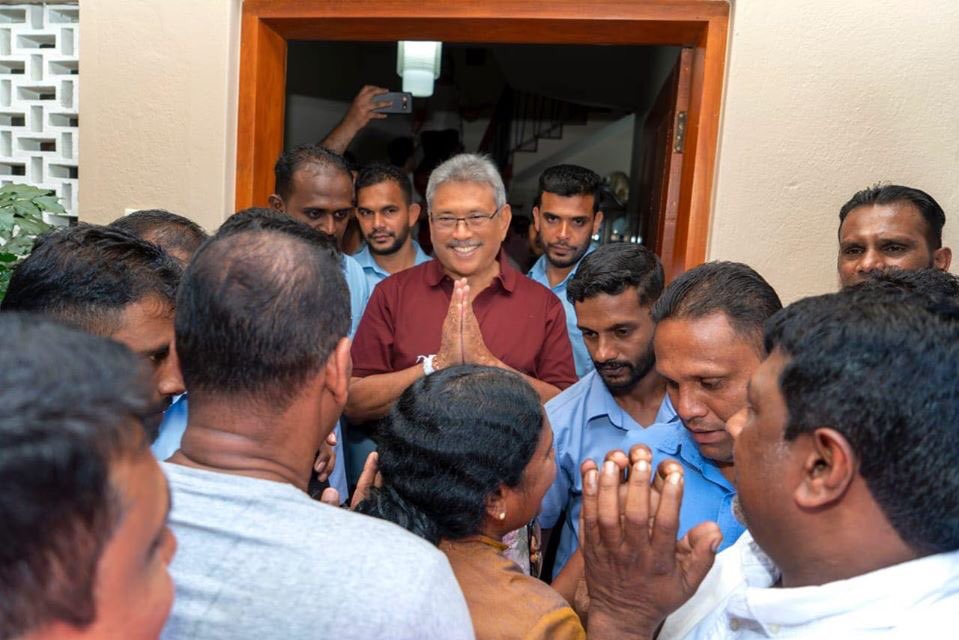 Colombo: Gotabaya Rajapaksa, the wartime defense minister, is now Sri Lanka's president. Opponent admitted defeat in last week's election.
Sajith Premadasa of the UNP, the ruling party of Sri Lanka, failed in the election. He congratulated his opponent on the victory. He said he accepts the people's decision. Gotabaya Rajapakse is the seventh president of the country.
After half the votes were counted, Rajapaksa won 50.7 percent of the vote. He was the candidate of the Sinhala and Buddhist party, the LPP. Premadasa got 43.8 percent of the votes. The Election Commission thanked the people for helping them make peaceful elections. The votes have not been fully counted. There has been no official announcement from the Election Commission.
Rajapaksa is a member of one of the country's most influential political families. His brother is Mahinda Rajapaksa, who led the country for nearly a decade. It was at this point that Gotabaya Rajapaksa became defense minister. This is the culmination of 26 years of civil war.
His spokesman Keheliya Rambukwella said he would be sworn in the next day.
Except for a few isolated incidents, the election was peaceful.
The failed Premadasa is the son of former President Ranasinghe Premadasa. He was assassinated by Tamil separatists in 1993.
Seven months after the Easter invasion, the country's presidential election was held. 250 people were killed in the attack that day.