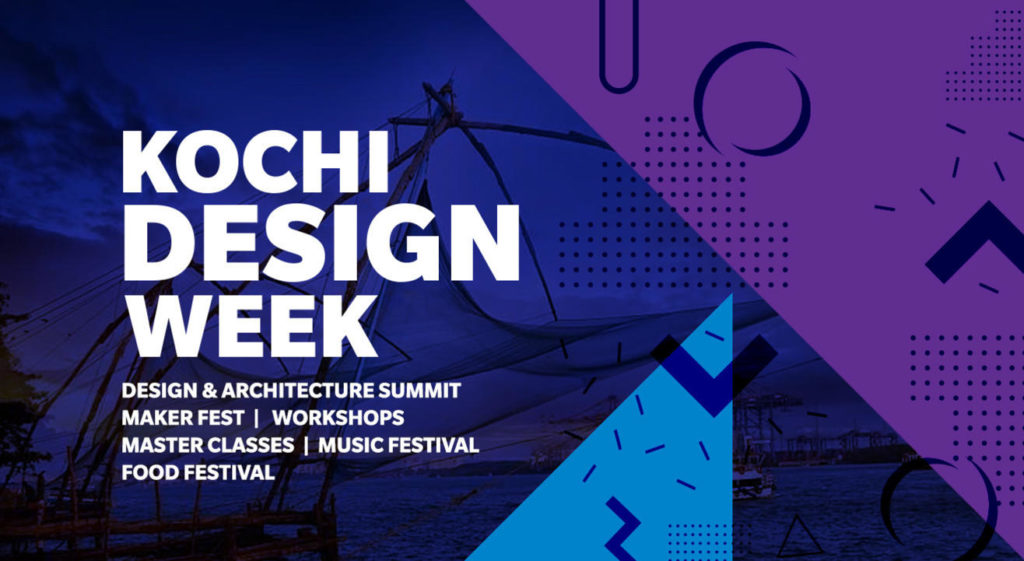 Kochi: Experts and enthusiasts from across the globe will discuss the latest trends in design and architecture to explore ways towards building sustainable infrastructure, as the country's biggest such annual event is set to be held here this week amid exhibitions, installations and contests besides cultural shows and a unique food fair, equip it with futuristic technology and architecture to deal with natural calamities more effectively.
The second edition of Kochi Design Week (KDW), to be held in Bolgatty Island of the city for three days from Thursday, aims to chart a long-term development mission for Kerala through futuristic technology and architecture that goes beyond mere replacement of lost infrastructure or creation of new facilities.
Being organised chiefly by the state government's Department of Information Technology in association with Asset Foundation, the December 12-14 KDW provides creative minds a platform to brainstorm on newest facets of design and architecture.
Close to 100 speakers will address sessions and lead workshops as well as masterclasses at the event that will witness an assemblage of 3,000 design professionals, architects, interior designers, thought leaders, policymakers and government officials besides the general public. Studded with expos, summits and workshops on design as well as architecture, it will also host an international blockchain summit and an inclusive platform, titled 'Design Open', that makes design accessible to all.
Chief Minister Shri Pinarayi Vijayan will address the valedictory function of KDW on December 14. The inaugural session will have top industrialist Mr S D Shibulal as the main speaker in his capacity as the chairman of the High Powered IT Committee under the state government.
The debut edition of KDW, held last year, had showcased technology options of use in any rebuilding phase as installations for various stakeholders to experience them. "This time, we have an array of independent events with design as the common thread," points out Shri M Sivasankar, Secretary (IT), Government of Kerala. "The upcoming KDW facilitates inquisitive individuals to interact through workshops, panel discussions, keynote speeches and exhibitions. It's a great opportunity to learn more from the industry experts on the future of design."
KDW 2019 special officer Arun Balachandran, who is Kerala Chief Minister's Fellow (IT), notes that the event has come amid a general realisation about the need for sustainable ecosystems. "The huge success of the first edition of KDWhas made everyone realise the criticality of the role 'design' plays in revamping our cities and societies," he adds.
Among the speakers at KDW will be International Council of Design President-Elect Johnathon V Strebly, World Design Organisation CEO Srini R Srinivasan, CRG Architects founder-partner Carlos R Gomez, ARG Design CEO-architect Gita Goven, its Managing Director Alistair Rendall, Habitat Technology Group architect G Shankar and architect- academician Kavita Marugkar.
The list of speakers also includes Oscar-winning sound designer Resool Pookutty, contemporary artist Bose Krishnamachari of Kochi Biennale Foundation (KBF), HPIC Chairman S D Shibulal, Flipkart CEO Kalyan Krishnamurthy, IxDA president Alok Nandi of Architempo, Amazon senior manager Shibu Damodharan, Microsoft Country Head Lathika S Pai, Accenture MD Charulatha Ravi Kumar, Titan Company Chief Design Officer Revathi Kant, Thomas Garvey of Carleton University, Biren Ghose of Technicolour India, Lydia Thornley of ISCA London, David Ludlow of University of West England, Marta Piekarska-Geater of Hyperledger, Robby Schwertner of Austria's CryptoRobby and Jane Thomason of Fintech Worldwide.
Some of the other prominent speakers, besides Mr Sivasankar and Kerala Chief Secretary Tom Jose, are National Institute of Design former director Pradyumna Das, IIT-Mumbai Industrial Design Centre head G V Sreekumar, Kerala Startup Mission CEO Saji Gopinath, and Asset Homes MD V Sunil Kumar.
While the Blockchain Summit, titled Block Hash Live, will discuss the business potential of the technology-driven new age, Design Open is being curated with IxDA Global as partner.
The KDW will host alongside it Maker Fest 2019, facilitating the country's largest congregation of youngsters with an innovative mind. Conceived as the Indian continuation of Maker Faire held in the US, the fest brings together makers, innovators, technologists, enthusiasts and artists from different parts of the country. It will showcase their collaborations and share the delegates' ideas, projects, products and activities.
There will also be cultural programmes on all the three evenings. A programme fusing traditional Kerala arts in a way that appeals to new-age sensibilities will be staged on December 12 evening, while Pragathi Band and Thaikkudam Bridge will present music shows on December 13 and 14, respectively. Another attraction will be a food festival, with focus on design as much on variety, tastes and cultures.
Further, the KDW is holding a competition for students in Kerala to come out with creative ideas towards rebuilding the state's infrastructure in the wake of floods this monsoon and last year. The candidates of the 'Kerala Design Challenge' will express their vision through write-ups, posters, paintings, photographs and short films to vie for cash awards totalling Rs 1 lakh, according to International School of Creative Arts that is organising the contest as a creative education partner of the KDW.
A highlight of the KDW 2019 will be the charting of an exclusive 'Design Island' for the hosting of the annual event and setting up of design installations across Kochi's high-visibility areas, including shopping malls and the airport, besides laying special tracks for design architecture and interior designs.