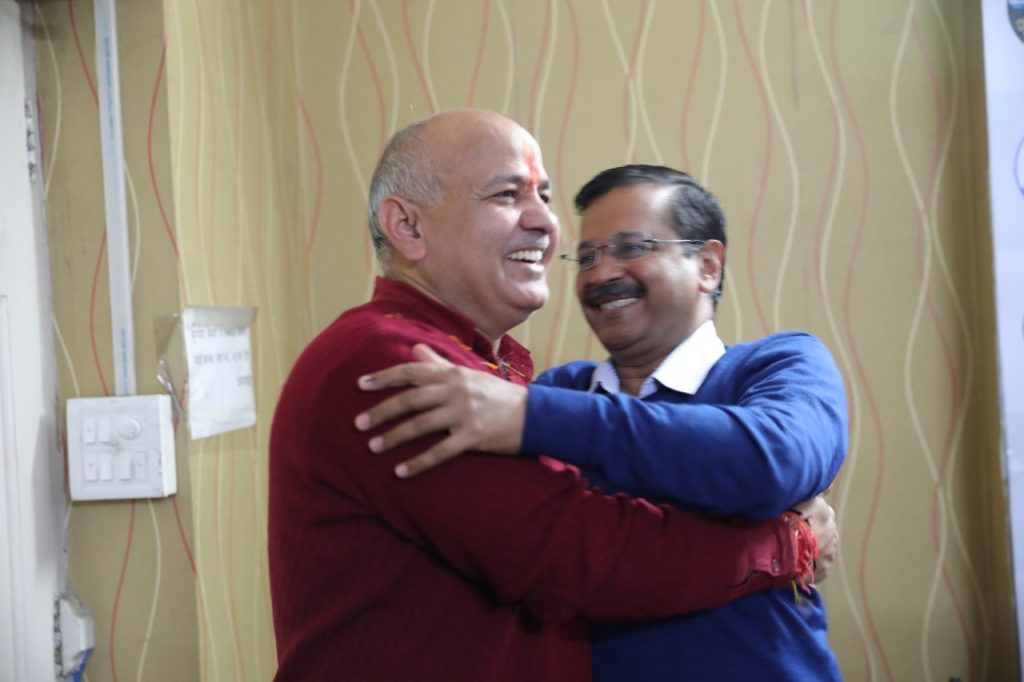 New Delhi: Aam Aadmi Party sweeps Delhi government for the second term. On February 16, the Aam Aadmi Party will come to power. The function will be held in Ramleela Maithani.
Following the acquisition of a majority in Delhi, Aravind Kejriwal held a meeting with Governor.
Besides, all the Aam Aadmi Party MLAs who have been elected will meet the Cheif Ministers' house. Aam Aadmi Party acquired 62 out of 70 in Delhi elections yesterday.