An Indian Army vehicle transporting soldiers encountered an unfortunate incident, leading to the unfortunate loss of nine lives and leaving one soldier in critical condition.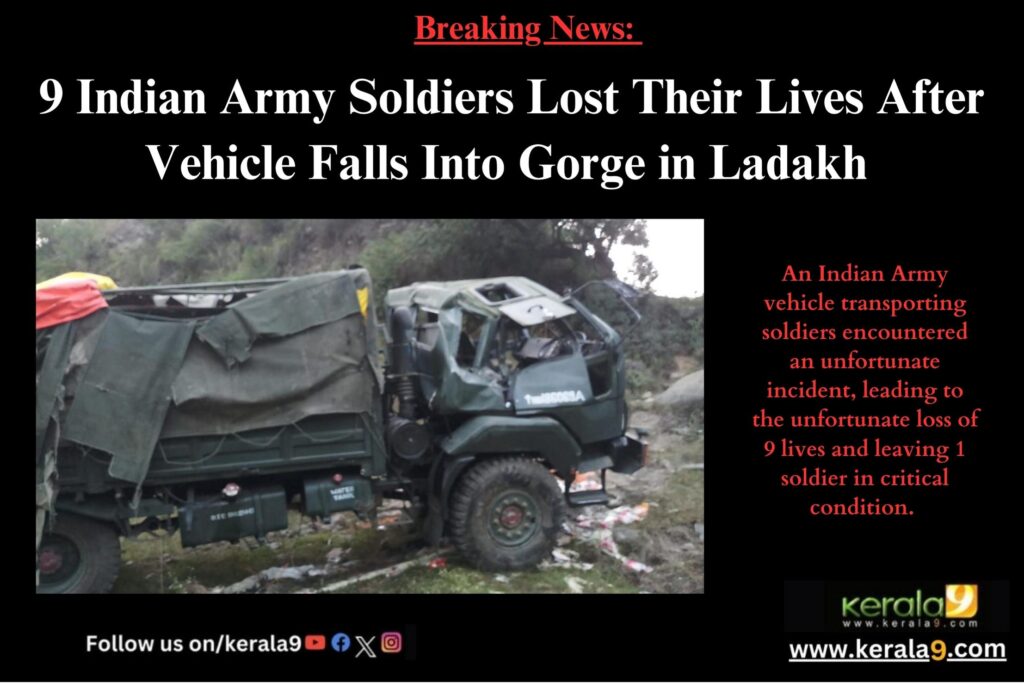 Image Source: X @INCVivekSingh
The breaking tragic news coming out from Ladakh will leave us all heartbroken. Nine brave soldiers lost their lives and one is fighting for survival after a horrific accident involving an Indian Army vehicle. The incident occurred just 7 kilometers before reaching Kyari town, where the vehicle skidded off the road and plunged into a deep gorge.
According to a statement issued by the Senior Superintendent of Police in Leh, at approximately 4:45 pm, an Army vehicle transporting a total of 10 army personnel, including the driver, was en route from Leh to Nyoma when it was involved in an accident. The incident occurred approximately 6 kilometers prior to reaching Kiari.
The soldiers were traveling from Karu to Kyari when the accident happened. There were 10 Army personnel in the vehicle from the 311 Medium Regiment (Artillery). The police came to help and took the injured soldiers to the Army MI room. Sadly, eight soldiers died at the scene, and one soldier died later at Leh Hospital.
The Honourable Union Defence Minister, Rajnath Singh, has conveyed his profound sorrow regarding the recent tragedy though X "Saddened by the loss of Indian Army personnel due to an accident near Leh in Ladakh. We will never forget their exemplary service to our nation. My thoughts are with the bereaved families. The injured personnel have been rushed to the Field Hospital. Praying for their speedy recovery".