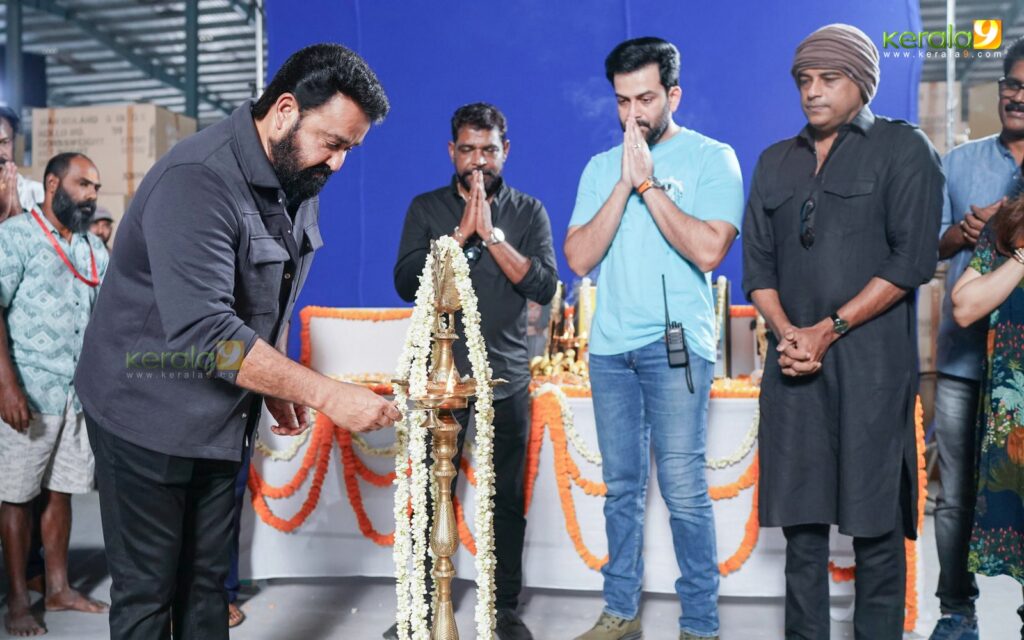 L2: Empuraan Pooja Photos : The much-awaited big-budget movie L2: Empuraan pooja was held in Delhi on Thursday, October 5, 2023. The pooja was attended by the cast and crew of the film, including Mohanlal, Prithviraj, Murali Gopi, Anthony Perumbavoor, Supriya Menon, Shanti Antony, and Alex O'Neill, who played the role of Rob in the first part of Lucifer.
L2: Empuraan is the second part of the hit movie Lucifer, which was released in 2019. The film is being made on a huge budget and is expected to be one of the most expensive Malayalam films ever made. Laika Productions has also joined hands with Aseerwad Cinemas in Empuran.
There will be only one day of shooting in Delhi. After that, the shooting will be in Ladakh for a month.
The film is being directed by Prithviraj and written by Murali Gopi. The music is being composed by Deepak Dev. L2: Empuraan is expected to be released in 2024.