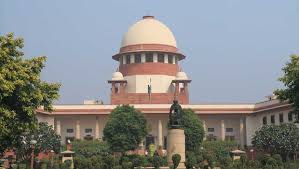 New Delhi: The Supreme Court said that MLAs cannot be compelled to participate in a trust vote. At the same time, the Supreme Court said that the Speaker can take appropriate decision on the resignation of rebel MLAs. The bench headed by Chief Justice Ranjan Gogoi said that there was no time limit and the Supreme Court would not intervene in the matter.
The court also said that the speaker cannot be compelled to decide in favor of the MLA. The constitutional matters will be decided later, the court said. The court said it would not recommend that the MLAs participate in the vote of confidence on the 18th. The speaker can make the appropriate decision.
Fifteen rebel MLAs in the Congress and the JDS approached the court challenging the Speaker's decision not to receive the resignation. Senior advocate Mukul Rohtagi appeared for the rebel MLAs.