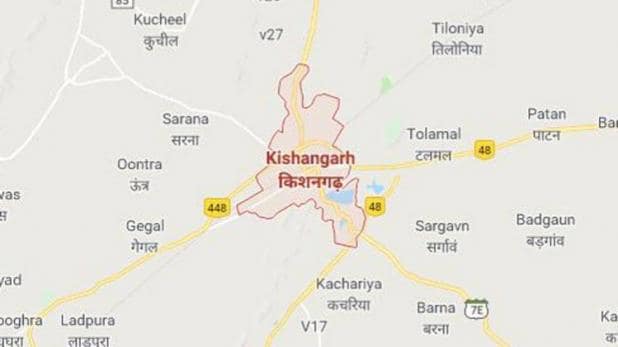 Kishangarh is also known as the Marble City of India. Kishangarh served as one of the most famous towns in the state of Jodhpur during British rule. The story is about 20 km from the city of Ajmer. The city was founded in 1609 by the Kishan Singh, the prince of Jodhpur. It was formerly ruled by Samokhan Singh. Kishangarh painting is one of the well-known facts of this place. This is known as Bani Thani. The paintings in the city are popular among people.
The main feature of the Kishangarh line that emphasizes the terrain is green. The Kishangarh Fort, built by Maharaja Rup Singh in 1646, is another attraction of this place. The fort has many interesting features in history. This fort is also known as the Rupnagar Fort and is a combination of Rajput architecture and Mughal architecture.
Khodara Ganeshji Temple is located at a distance of 27 km from the city of Ajmer. It was constructed by the royal family of Krishnagad around 250 years ago. It is considered to be one of the most sacred temples of the region. The view of the Phoolmahal Palace, built in 1870, is another sight from Kishangarh. It is considered to be the royal palace of King Kishangarh Maharaja. It is located in the middle of the city. It is also known as The Marble City of India. Kishangarh is also known for its vast market for chilly, granite and marble. Kishangarh also has the distinction of being the only place in the world with a temple of Navagrahas alone. October to March is the best time to visit this place. The Sanganer Airport, Jaipur is the nearest airport to Kishangarh, situated at a distance of 135 km. The nearest railway station is Ajmer, which is at a distance of 27 km. Several bus services are available from Agra, Bikaner, Jodhpur, Jaisalmer, and Bharatpur to Kishangarh.