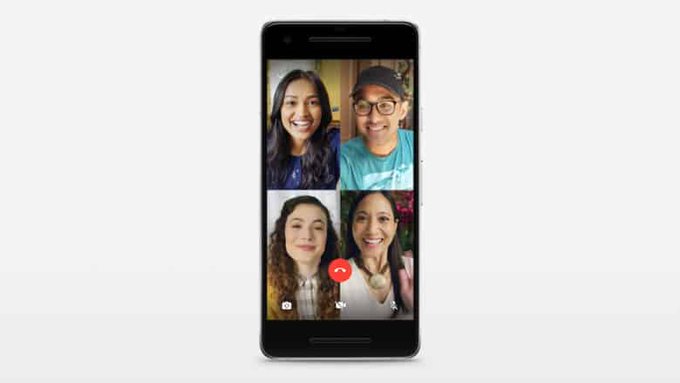 WhatsApp to expand the Group Video Call service. Now only four people can participate in the WhatsApp Group Video Call.
In the new Beta format, more people can join in the conversion at a time. The extended group call feature can be viewed in the new beta format. It is currently not in vogue but is expected to come soon. Everyone attending the group call should use the new version of WhatsApp.
Having said that, the new Beta version group will cause some problems in calling. All calls in end-to-end encryption are available in the new beta version of WhatsApp.
WhatsApp's group video calling service is currently challenging for apps like Duo and Zoom.