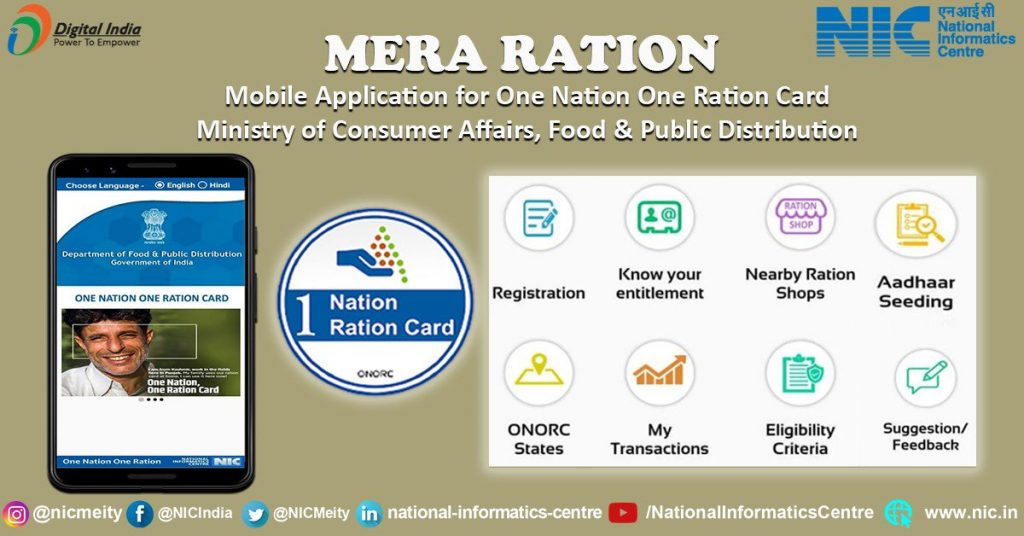 New Delhi: The government has launched a new mobile app as part of a ration card scheme in a country where a ration card can be used anywhere in the country. The 'Mera Ration App' is to facilitate the system. The app will be helpful, including identifying nearby ration shops. The application is available in English and Hindi languages. Coming days it will be available in more languages.
The app is being developed in collaboration with the National Informatics Center. The goal is for a country to provide services related to a ration card among the beneficiaries of the National Food Security Act (NFSA), migrant workers, FPS dealers, and other relevant partners.
A country can implement a ration card system to ensure the availability of rations through any public distribution center across the country, including migrant workers and their families.
Launched in four states in August 2019, the One Nation One Ration Card system has been rapidly implemented in a very short period. Delivered to more states by December 2020. The project will be completed in Assam, Chhattisgarh, Delhi, and West Bengal in the next few months.
At present 69 crore beneficiaries in the country are using this system. It is estimated that an average of 1.5-1.1 crore transactions takes place every month. The app will be available in 14 languages. Information on the nearest public distribution center and ration grains will be available on the app.