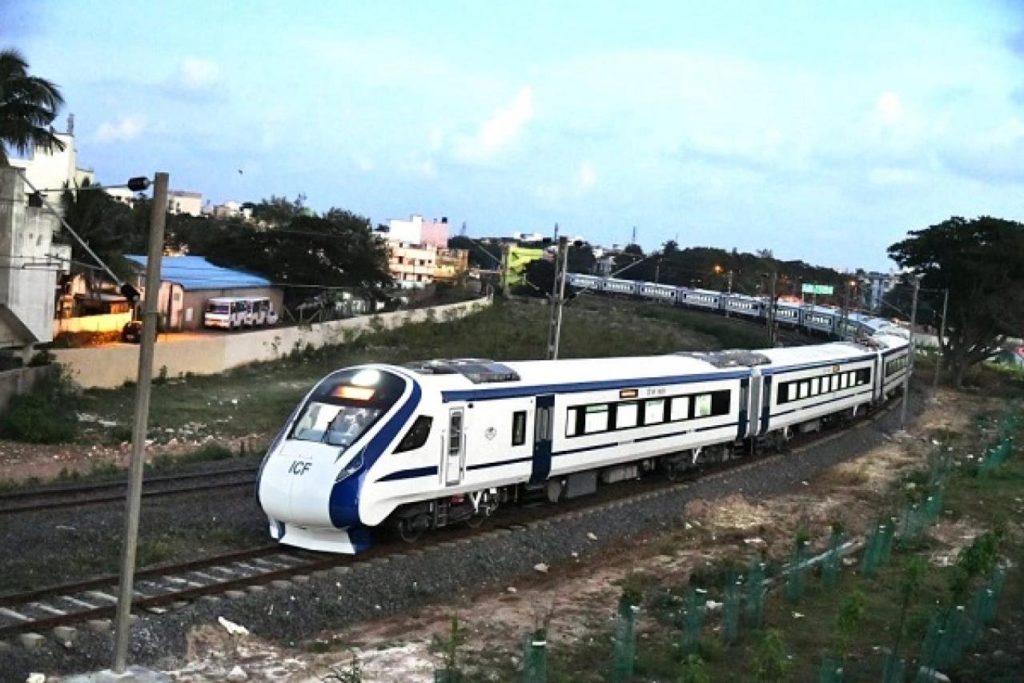 Kollam: The Detailed Project Report for the proposed Thiruvananthapuram-Kasaragod Semi High-Speed Rail (SHSR) corridor will be ready by early next month and the work will get underway in 2020 itself,  said a top official of (Kerala Rail Development Corporation Ltd. KRDCL), the implementing agency of the project.
"The initial steps for putting this dream project on the rail is progressing in a fast pace manner as the very project seeks to fast-track end-to-end rail traffic in the state," said KRDCL Managing Director Mr. V Ajith Kumar, during a presentation on SHSR Corridor at the annual convention of the (Quilon Management Association QMA) here.
As a prelude to preparing the DPR, the traffic survey had been completed and the soil testing is over by 70 percent. The Environmental Impact Study is progressing. The preliminary work on the alignment of the project will start soon, for which the approval from the authorities concerned had been obtained, Mr. Ajith Kumar said.
In Thrissur-Kasaragod stretch, the stations of the SHSR will be located close to the existing railway stations. There will also be feeder stations, and the locations for these in Kollam and Thiruvananthapuram districts include Attingal, Kallamblam, Paripally, and Chathannur.
The 55 km distance between Thiruvananthapuram and Kollam will be covered by SHSR in 24 minutes. From Kollam to Chengannur it would take 48 minutes, to Kottayam one hour and to Ernakulam 1 hour 26 minutes.
The SHSR will have world-class technology such as automatic train control and ticket distribution systems and state-of-the-art communication channels.
The estimated cost of the project is Rs 56,443 crore but this can go up to Rs 66,079 crore by the time of its completion. Efforts to arrange low-interest loan has already begun.
State Fisheries Minister Smt J Mercykutty Amma inaugurated the convention. QMA president Riji G Nair presided. State Chief Electoral Officer Shri Teeka Ram Meena was presented the award of QMA on the occasion.
Kerala Lands Use Commissioner A Nizamuddin, Pollution Control Board Chairman Dr. Ajith Haridas and former chairman of KITTS Dr. G Chandramohan made presentations on different topics.
A joint venture of Kerala Government and Ministry of Railways, SHSR is envisaged as the most affordable solution for the transportation problems of Kerala as it will sharply reduce travel time from Thiruvananthapuram to Kasaragod to four hours, he said.