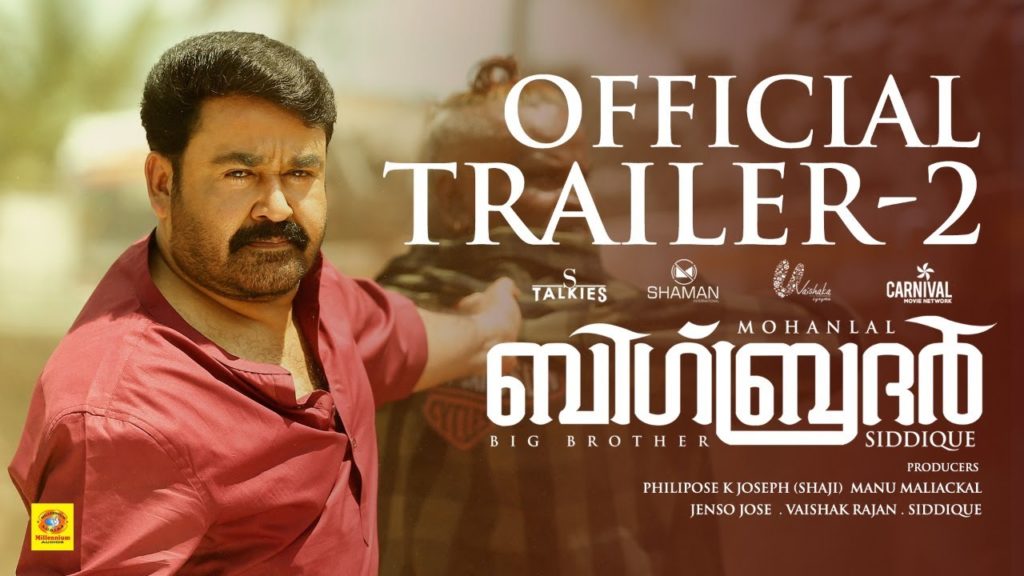 The second trailer of Siddique-directed 'Big Brother' with Mohanlal in the lead is out. A trailer has been released which shows that the film is an action thriller. The trailer has already been released and fans have already taken over. After the Ladies and Gentleman, Mohanlal and Siddique will be back together in the film. Siddique is also scripting the film.
The movie is expected to cost Rs 25 crore. The film is produced by Siddique, Shaji New York, Manu New York, Jenzo Jose and Vaishak Rajan under the banner of S Talkies and Shaman International.
The film stars Sarjano Khalid, Siddique, Vishnu Unnikrishnan, Anoop Menon, Tini Tom, Janardhanan, Dinesh Panicker, Mukundan, Majeed, Abu Salim, Honey Rose, Irshad, Shaju Sridhar, Sudhi Kollam, and Nirmal Palazi. Bollywood stars Arbaaz Khan, Chetan Hansraj, Asif Basra, and Avan Chaudhary are also acting in the film.