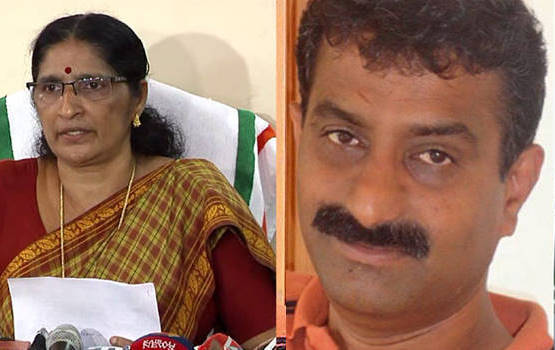 Kannur: The Taliparamba area committee has recommended taking action against the chairman of the Anthoor municipality in the death of NRK entrepreneur Sajan in Kannur. An emergency meeting chaired by CPM Kannur district secretary MV Jayarajan was recommended this. The members pointed out that PK Shyamala's actions had disrespected the party.
Shyamala cannot be back from responsible for Sajan's death. There have been many kinds of lapses. The area committee meeting criticized that P K Shyamala was a complete failure as the municipal chairman. The presidency continues to be one-sided.
There is also the possibility of disciplinary action against Shyamala. PK Shyamala is the wife of Central Committee Member M V Govindan's and also CPM district committee member. The matter will be discussed at the CPM state secretariat tomorrow. The subordinates of the CPM demanded the expulsion of P K Shyamala. Including the Taliparamba area committee, is demanding her resignation. Yesterday, Anthoor municipality secretary M K Gireesh and three other officers have been suspended by the government in connection with the suicide of an NRK entrepreneur Sajan.