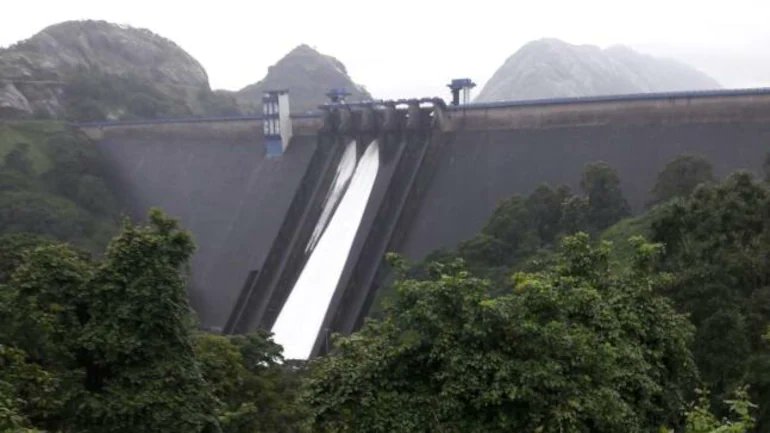 The 8 shutters of the spillway were raised as the water flow increased due to heavy rains in the catchment area of Mullaperiyar Dam. The shutters are raised 60 cm each and currently 3870. 98 cusecs of water are flowing out. The average is 4600. 35 cusecs of water are flowing into the dam. The current water level in the dam is 138.85 feet. The water level in the dam can be maintained up to 139.5 feet as per the rule curve till November 10.

Meanwhile, locals in Periyar expressed concern over the sudden opening of spillway shutters, which were closed yesterday, without giving proper warning about reopening. Kerala has asked Tamil Nadu to provide information at least an hour before the shutters open.
Shutters 2,3,4 on the spillway were first raised by 60 cm at 6.30 am yesterday. Then at 8 a.m., three more spillway shutters were opened. Eight of the 13 spillway shutters were raised by noon.