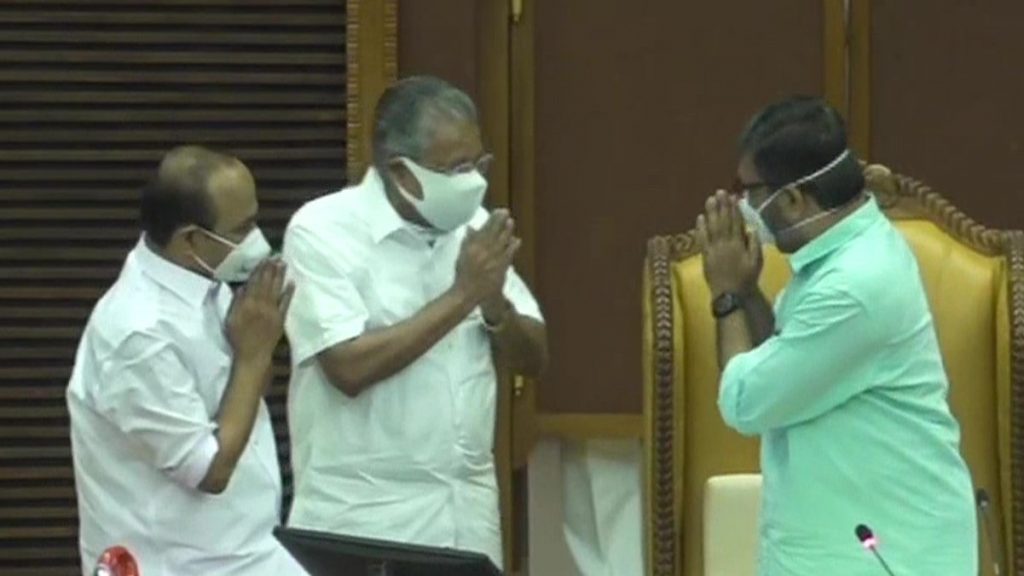 Thiruvananthapuram: MB Rajesh has been elected as the Speaker of the 15th Kerala Legislative Assembly. The victory was against UDF candidate PC Vishnunath. MB Rajesh got 96 votes while PC Vishnunath got 40 votes. The victory was by a majority of 56 votes. Voting took about an hour to complete.
The three people who were elected to the assembly were not present in the assembly today. Minister V Abdurahman, Kovalam MLA M Vincent, and Nemmara MLA K Babu were not present today. PTA Rahim, the pro-time speaker, also abstained.
He is the 23rd Speaker of the Kerala Legislative Assembly. The pro-term speaker resigned after MB Rajesh was elected. Chief Minister Pinarayi Vijayan and Leader of the Opposition VD Satheesan accompanied MB Rajesh to the Speaker's seat.