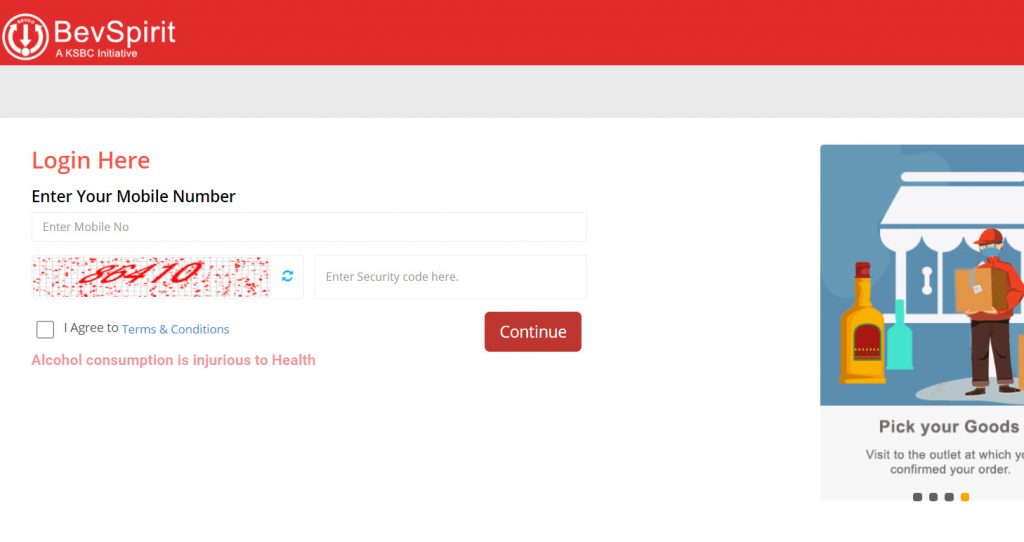 Thiruvananthapuram: The facility to reduce congestion and queues at Bevco retail outlets and for customers to book and book liquor online from selected retail outlets will be implemented from August 17. Initially, this facility will be run on a trial basis at the Corporation's FL1 / 11008 VMC Pavamani retail outlets in Thiruvananthapuram.
Online booking can be done through the link HTTPS: booking.ksbc.co.in. To pay and book online, customers need to enter their mobile number, type the OTP available there, verify and complete the registration. You will then need to enter your name, email id, date of birth, and password to create a customer profile. Once this is provided, the application will provide customers with the desired district, retail outlet, and information on the liquor items available there. Customers have to select the desired liquor and add it to the cart and then go to the payment gateway to pay the amount by clicking on the Place Order button. Payment can be made as per the instructions in it. After this, an SMS message containing the reference number, details of the retailer, and the time of receipt of liquor will be registered and sent to the mobile number. Customers can book and buy liquor by entering the reference number in the SMS message.
This facility will be gradually extended to other KSBC retail outlets. If you have problems with the new system at the beginning, you should send a message to [email protected]. Https://ksbc.co.in has also set up a customer-friendly website to implement the new online system.