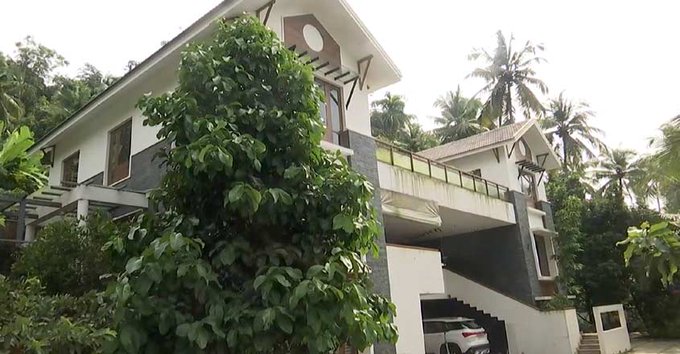 Kozhikode: Notice of Kozhikode Corporation to demolish the house of KM Shaji MLA. The demolition notice was issued on the grounds that, the KM Shaji MLA has been violated the building code. Corporation officials had measured Shaji's house the previous day. It was found that the area of the house was more than the allotted amount. Following this, it was ordered to be demolished.
Shaji had sought permission from the corporation for 3200 square feet. However, the survey revealed that the house has an area of more than 5500 square feet. Although the plan was completed in 2016, the house did not receive a number because it did not respond to a notice issued by the corporation to regulate construction without permission. Corporation officials said the additional construction was on the third floor.
A team led by Executive Engineer Ramesh Kumar measured the house near Malurkunnu after the Enforcement Directorate asked for a report on the value of Shaji's house. Enforcement was asked to report, including the appraisal value of the home, the acreage, and the completed plan, as part of an investigation into whether the property was acquired illegally.Kannur Block Panchayat President Padmanabhan had complained to Vigilance that KM Shaji had received Rs 25 lakh for allotting Plus Two to a school in Azhikode constituency. Following this, the Enforcement Directorate also started an investigation to find the source of the funds.