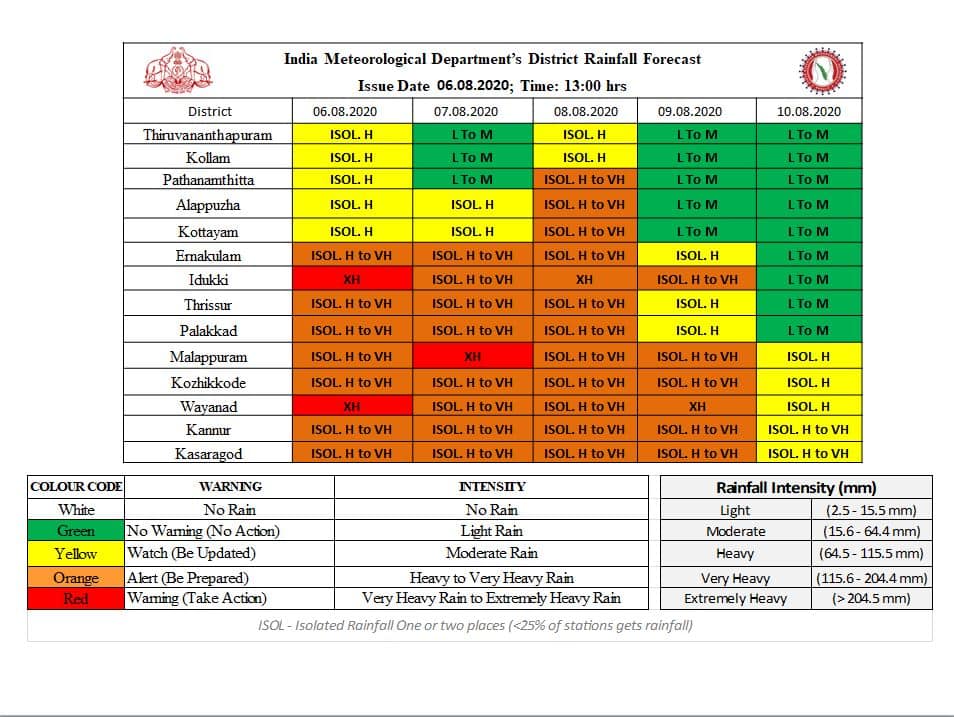 Kozhikode: Heavy rains continue in Kerala. Four people, including two children, died in Wayanad and Malappuram. Landslides are threatened in many parts of the hilly region. The water level in the rivers is rising. The caution has been issued to those living near the rivers.
The Chembukadavu bridge on Kozhikode Thusharagiri Adivaram road was completely submerged in the mountain water patch. Traffic on the bridge was suspended. The temporary suspension bridge at Mundari has washed away. The temporary bridge, built by the Revenue Department after the bridge was washed away in the last flood, was washed away. With this, Iruttukuthi, Vaniyambuzha, Kumbalappara, and Tharipapotti colonies are in a state of isolation. In Malappuram, landslides occurred at Nilambur and Adyan rock. No crowds were reported. Due to the possibility of landslides in Kuttanpuzha, Kadavu, and Neryamangalam areas, the locals were directed to shift to the camp. Authorities said the shutters of the Kakkayam dam would be raised as the water level rose.
Two units of the National Disaster Management Force will arrive in Kerala today in case the rains continue. Four NDRF units arrived in the state yesterday. Meppadi Chooralmala, which was hit by landslides last year, received heavy rainfall yesterday. The Meppadi Puthumala region received 390 mm of rainfall last day. The catchment area of the western Banasura Sagar Dam received 178 mm of rainfall. The Central Water Commission (CWC) has issued flood warnings to 10 states, including Kerala.