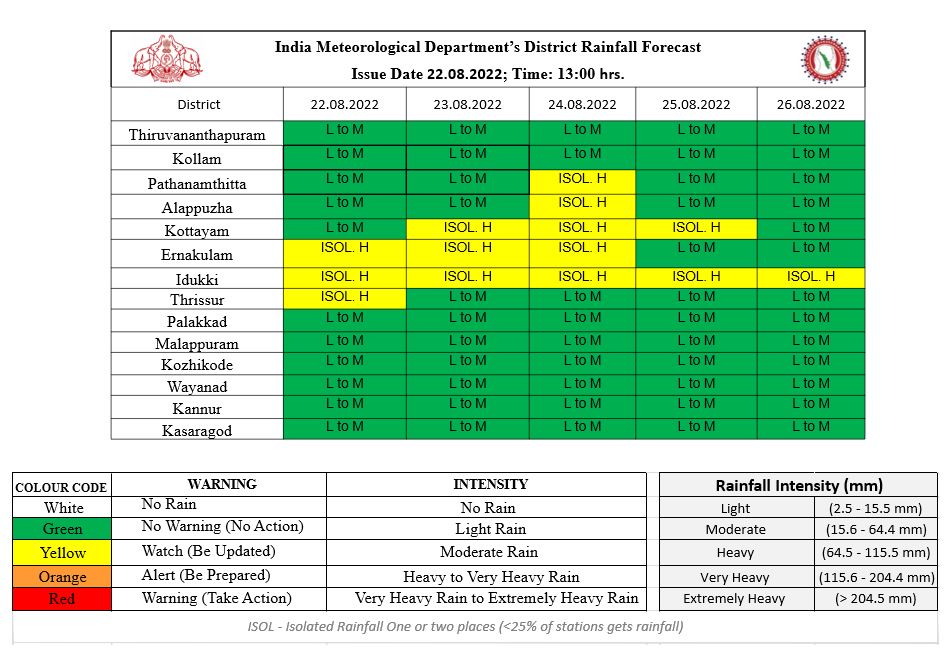 Thiruvananthapuram: Rain is likely in all the districts of the state today. The Meteorological Center has warned that it will rain in all the districts in the next three hours.
There is a warning that there will be more rain in the coastal region of Kerala. It is likely to rain for five days. A yellow alert has been given in two districts tomorrow. Alert has been announced in Ernakulam and Idukki districts. A yellow alert was announced in Kottayam and Idukki districts on the 24th and only in Idukki on 25th.
The Central Meteorological Department has issued a warning not to go fishing on the Kerala-Lakshadweep-Karnataka coast till 25. Strong winds of 50 kmph and bad weather conditions are likely over Southeast Arabian Sea, Karnataka coast, and adjoining Central Eastern Arabian Sea.