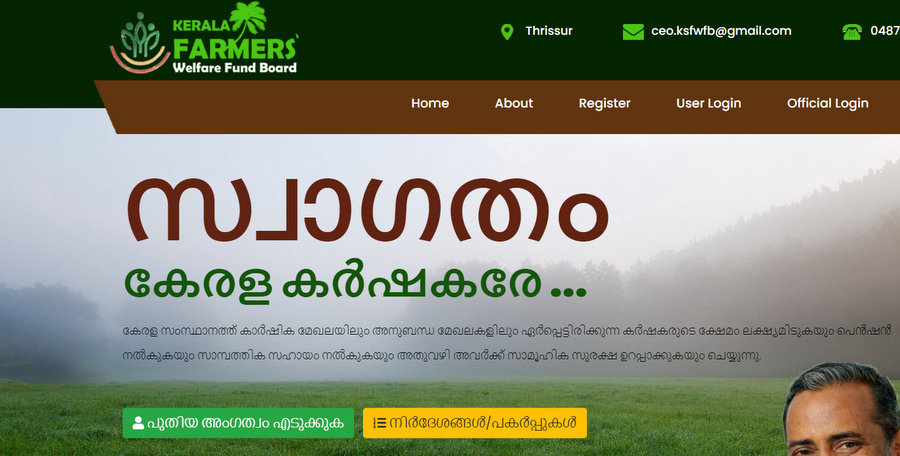 Thiruvananthapuram: The work of the Kerala Farmers' Welfare Fund Board, which will provide a pension of up to Rs 5,000 per month to farmers in the state, will begin on December 1. Chief Minister Pinarayi Vijayan will launch a web portal specially prepared for farmers' registration. Farmers can apply for board membership through the web portal http://kfwfb.kerala.gov.in from Wednesday.
Those who are currently receiving farmers' pensions will then get the pension through the welfare fund. Farmers between the ages of 18 and 55 who have been cultivating for at least three years as their main source of livelihood and are not members of any other welfare fund can join the scheme. Apply with a registration fee of Rs.100 / -. Must own land not less than 5 cents and not more than 15 acres and have an annual income of less than Rs. 5 lakhs. Those who are engaged in horticulture, medicinal plant cultivation, and nursery management and those who care for fish, ornamental fish, mussels, bees, silkworms, poultry, ducks, goats, rabbits, and livestock can also apply.

Members of the Welfare Fund are required to pay a monthly stipend. The amount can be paid together for six months or one year. The Government will also contribute to the fund equivalent of up to Rs. 250 / -. Family Pension is available to the family of the deceased after at least five years of non-payment of dues.