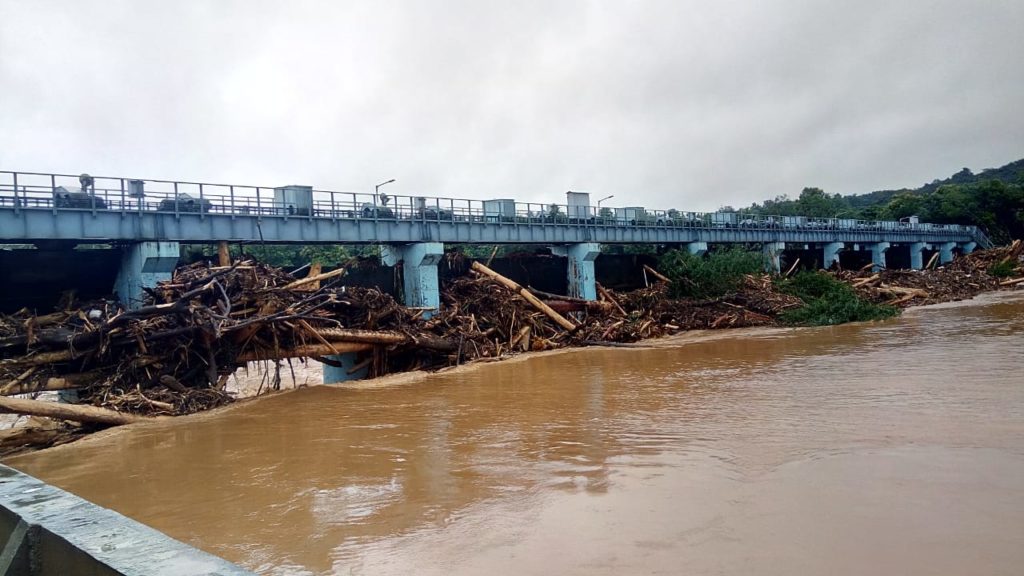 Thiruvananthapuram: Rainfall has decreased in the northern districts but the central and southern districts continue to receive rain. Red Alert exists in three districts. The alert has been issued in Idukki, Alappuzha and Ernakulam districts. Red alert announced in Malappuram and Kozhikode. The death toll from the rains has risen to 93.
From Kasaragod to Thrissur districts, rainfall of fewer than 10 centimeters was recorded in the last 24 hours. Red Alert announced in Idukki, Alappuzha and Ernakulam districts.
Orange alerts declared in Kollam, Pathanamthitta, Kottayam, Palakkad, Thrissur and Malappuram districts. Red alert announced in Malappuram and Kozhikode districts Orange alerts have been issued in Idukki, Wayanad, Kannur and Kasaragod districts.
There are now 2,24,000 people in 1243 camps. 1057 houses were destroyed and 11,142 houses were partially damaged. The weather forecast predicts that the intensity of rain will decrease by Saturday and the weather will improve over the following days.
Because of the possibility of heavy rainfall on Wednesday, collectors announced a holiday for educational institutions in Wayanad, Kannur, Kozhikode, Malappuram, Thrissur, Ernakulam, Kottayam and Alappuzha districts. The holidays will apply to all the syllabuses like CBSE, ICSE and ISE, Kendriya Vidyalayas, Anganwadi centers, and professional colleges. In Kannur, district vacation is for educational institutions other than professional colleges.
Universities and PSCs should comply with the notification regarding examinations, Ernakulam Kala Turk said. The Wayanad Collector said the holidays will not apply to Model Residential Schools. Departmental examinations to be conducted by the PSC were also postponed.