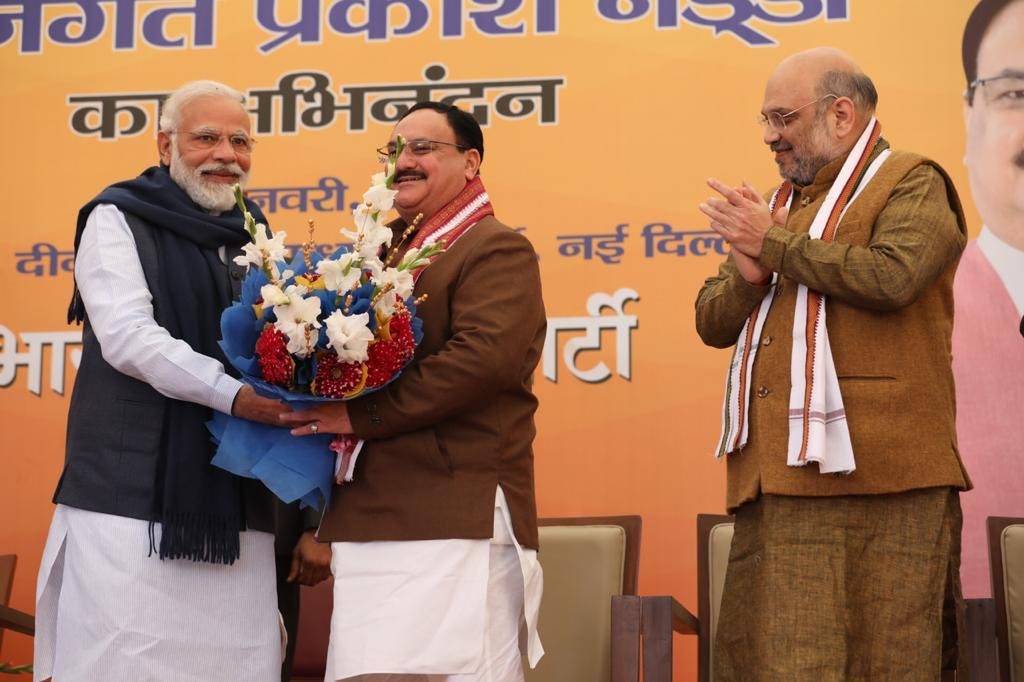 New Delhi: The current working president of the party, Jagat Prakash Nadda is set to become the BJP's national president. Nadda is the BJP president after the resignation of current president Amit Shah. BJP sources said that the announcement of Nadda's presidency is likely to take place today.
Former BJP leaders Amit Shah, Rajnath Singh, and Nitin Gadkari will also nominate Nadda's name, BJP sources said. This proposal will be approved by other members of the BJP National Council. The time for filing nominations for BJP's presidency is from 10 am to 12:30 pm. Scrutiny of nominations will take place between 12.30 and 1.30 pm. Candidates will have the opportunity to withdraw between 1.30 and 2.30. There is no need to hold a vote on Tuesday as Nadda is likely to be the only candidate.
Nadda will take over the role of Prime Minister Narendra Modi at a function to be held at the BJP headquarters here this month.
With the BJP winning the Lok Sabha elections and Amit Shah becoming the Home Minister in the second Modi government, the Himachal Pradesh leader JP Nadda has been appointed working president to reduce the Shah's workload. Amit Shah's loyalist Bhupinder Yadav is expected to become the BJP's new working president or vice president when Jadda Nadda assumes office. Under the new leadership, various national committees of the party will be reorganized. All-Union ministers have been called to the office of the BJP today. This will inform the electoral process and discuss Nadda's presidency. Nadda was a three-time member of the Himachal Pradesh Legislative Assembly (MLA) from 1993-2012.