The Vande Bharat sleeper trains will be prepared to attain speeds of 160 km per hour and have 16 bogies with an approximate capability to adapt 887 passengers.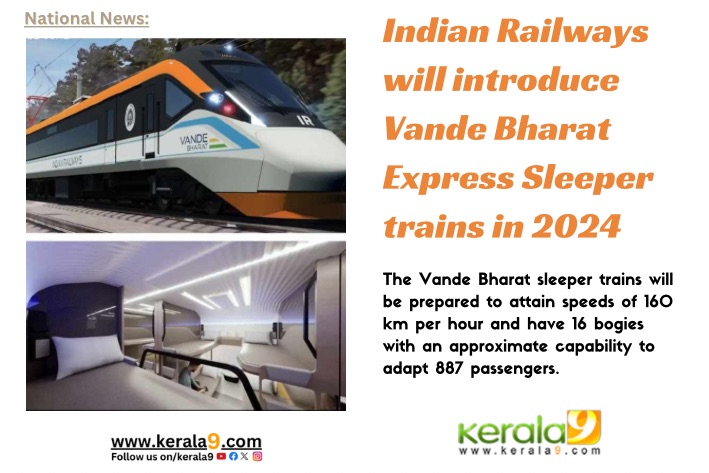 Railways Minister Ashwini Vaishnaw has unveiled new images of the 'Concept train- Vande Bharat (Sleeper version)' on social media. These Vande Bharat sleeper trains are set to provide a comfortable journey for passengers, boasting world-class furniture and aiming to prioritize speed, safety, and service. With a maximum speed of 160 km per hour, these trains will consist of 16 bogies and have the capacity to accommodate approximately 887 passengers.
Out of the planned 75 Vande Bharat rakes, some will be designed as Chair Car versions while the rest will be Sleeper renditions. Indian Railways has also announced plans to manufacture 400 Vande Bharat trains (Sleeper version) using three different technologies. Tenders have been issued to assign Technology Partners for manufacturing within the IR Production Units with the help of IR manpower. Additionally, a proposal for 8000 Vande Bharat Coaches has been put forward under the Budget for 2023-24.
The Vande Bharat Express is seen as a symbol of a modern and self-reliant India. This indigenous semi-high-speed train aims to provide passengers with a new and enhanced travel experience.