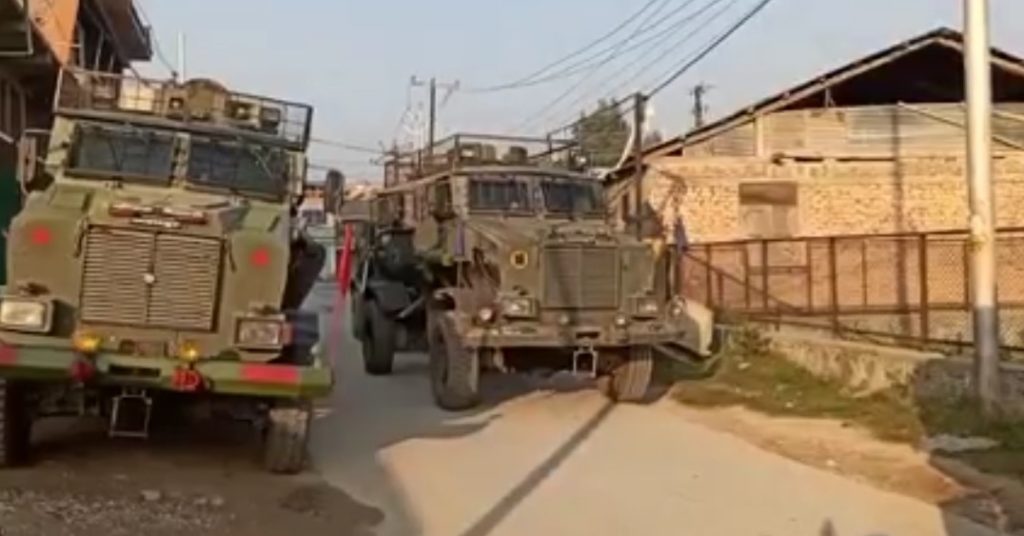 Srinagar: Two soldiers were martyred in a clash at Menthar Narhas forest in Jammu and Kashmir's Poonch region on Thursday.
The search by security officials continues in the Mentor forest area. The Jammu-Poonch-Rajouri National Highway has been temporarily closed. Meanwhile, security forces killed two militants in clashes in Pulwama and Srinagar.
Security forces on Thursday evening conducted a search operation in Menter in the Poonch-Rajouri forest area following a tip-off that terrorists were present.
The terrorists were firing at the troops. A junior commissioned officer and a soldier were killed in the ensuing crash. It is learned that there are about five terrorists in the group.
Shahid Basir Sheikh, a terrorist from Srinagar, was killed in a clash in the Wahibug area of the Pulwama district yesterday. The IG said he was part of a group that recently killed civilians in Kashmir.
He was also involved in the October 2 assassination of a PDP official.
Meanwhile, a terrorist was killed in Beminaya in Srinagar, but clashes between police and militants continue.