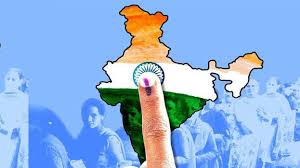 The people began voting in Maharashtra and Haryana. The Congress-NCP alliance in Maharashtra is hoping to turn the anti-government sentiment vote into a downturn, unemployment, and the agrarian crisis. The ruling BJP-Shiv Sena alliance hopes for an easy victory.
Bypolls are also being held to 51 assembly seats and two Lok Sabha constituencies spread across 18 states. In Maharashtra, the 'Mahayuti' alliance of BJP, Shiv Sena and smaller parties is against the 'Maha-agadhi' led by the Congress and the NCP. The ruling BJP is locked in a contest with the opposition Congress and the fledgling JJP for the 90 assembly seats in Haryana. Polling will be held from 7 am to 6 pm. Tight security arrangements have been made with deployment of more than three lakh personnel from state police and central forces in Maharashtra, while over 75,000 security personnel have been mobilized in Haryana. Counting of votes will be on October 24.
The Shiv Sena has expressed dissatisfaction with the BJP despite its alliance and has been approached by party dissidents who are contesting against the BJP's official candidates. More than 3,000 candidates are contesting the election. Of these, 1007 are millionaires and 916 are accused in criminal cases.