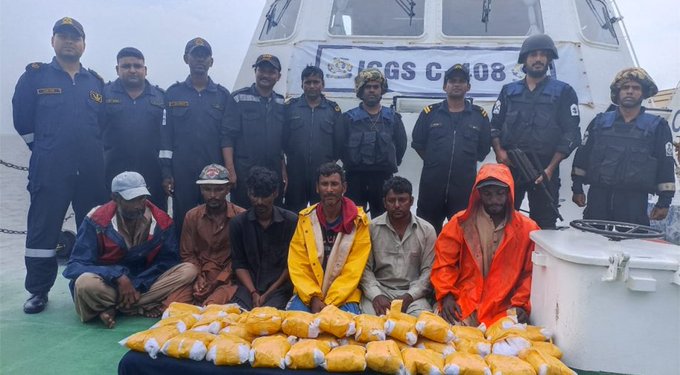 Ahmedabad: Pakistani boat with drugs worth Rs 200 crore seized off Gujarat coast. The boat was jointly intercepted by the Coast Guard and Anti-Terrorism Force at a distance of 33 nautical miles from Jakhau coast in Gujarat.
The Coast Guard said that 40 kg of heroin was seized from the boat. The plan was to smuggle drugs from Gujarat to Punjab by road.
The drugs were seized during a joint search conducted on the basis of intelligence. Six Pakistani nationals who were on the boat are being interrogated.