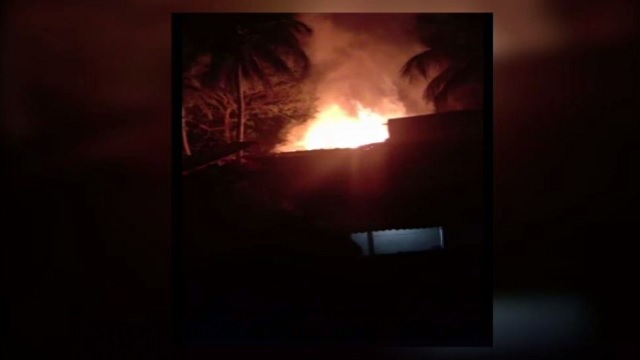 Gurugram: A huge fire broke out in a village in Haryana. About 700 huts were gutted in a fire that broke out in Nathupur village in Gurugram. The accident happened on Friday night. The cause of the accident was a short circuit.
Of the 700 huts, 500 were completely burnt down. As the blaze spread, firefighters evacuated residents, avoiding a major accident. The fire was brought under control for five hours. No one was injured in the incident.
The huts caught fire around 2 pm. Authorities said the accident was caused by the illegal use of electricity in the huts. The rescue operation was led by 15 fire engines. Several nearby areas were reported to have caught fire.