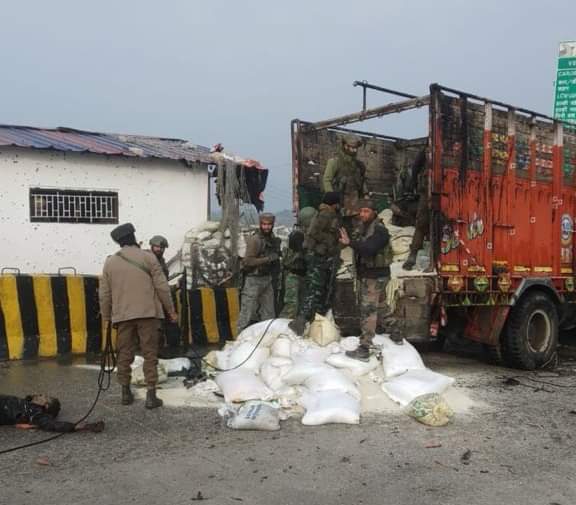 Srinagar: Security forces killed four Jaish-e-Muhammad militants in an encounter at Nargota Ban Toll Plaza in Jammu and Kashmir. The attack was carried out by terrorists who arrived in a truck. A policeman was injured in the clash. Security had been beefed up in strategic areas the following intelligence that terrorists were infiltrating under the guise of repeated ceasefire violations in Pakistan.
This was followed by a terrorist attack on a security team from a truck that arrived at Ban Toll Plaza around 5 am. Four terrorists were killed in a counter-attack by security officials. The encounter lasted for three hours. Police confirmed that Jaish-e-Mohammad terrorists were behind the attack. 11 AK-47 rifles were also seized. A policeman was injured. The Nargotta-Udhampur National Highway was closed following the clash. Joint security forces inspected the area.
The Jammu Zone IG said the attack was similar to the January 31 terror attack on the same toll plaza. Twelve villagers were injured in a grenade attack on a CRPF target in Pulwama, Srinagar yesterday. The bomber struck shortly afternoon in front of a police station.