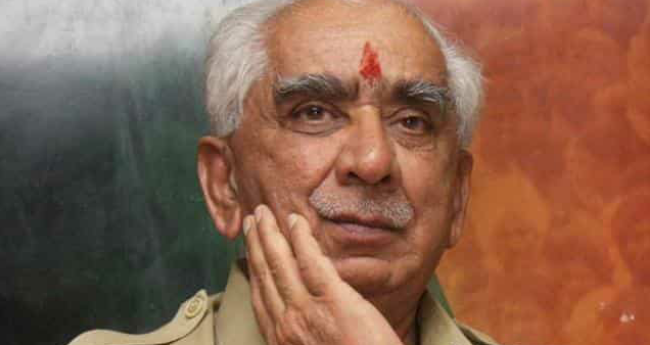 New Delhi: Former Union Minister Jaswant Singh passes away. He was 82 years old. He died in Delhi. He was in charge of the defense and foreign finance portfolios in the Vajpayee cabinet. He has been a four-time Lok Sabha member and a five-time Rajya Sabha member. The Prime Minister condoled the death of Jaswant Singh. Jaswant Singh was one of the most notable senior leaders of the BJP. Jaswant resigned from the Army and entered active politics. He also served as the Vice-Chairman of the Planning Commission.
He had been unconscious for six years after slipping in the bathroom. He was admitted to the Delhi Military Hospital on June 25 due to deteriorating health. President Ramnath Kovind tweeted that Jaswant Singh was an accomplished leader who could easily carry out complex tasks. Prime Minister Narendra Modi said he was deeply saddened.
He returned to the BJP in 2010 but was denied a Lok Sabha seat in 2014 and was expelled for contesting as an independent from his native Balmeer. When the BJP lost to Colonel Sonaram Chaudhary in that contest, Jaswant Singh's response was that stance was important.