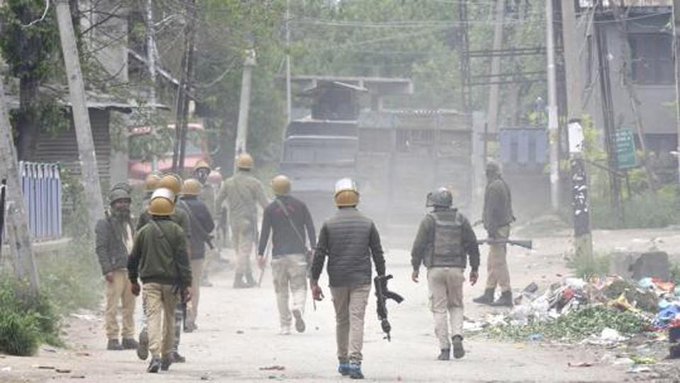 Srinagar: Four militants have been killed by security forces in Pulwama in Jammu and Kashmir. An encounter took place on Friday morning at Lasipora in Pulwama.
The army, the police, and the CRPF jointly searched for terrorists. The workers of the Jaish-e-Mohammed group were killed.
Three rifles from the spot have been recovered by the security forces. Last night, Jawan was shot dead by terrorists in Anantnag district.