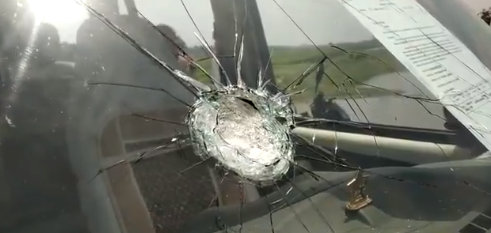 Kolkatta: In the second phase of the Lok Sabha polls, violence has been widespread in West Bengal following elections to three Lok Sabha seats. A CPI (M) candidate Mohammed Saleem, shot by the attackers.
CPM PB member and candidate Mohammed Salim was attacked in Islampur in North Dinajpur. A group of gunmen fired at the vehicle. Mohammad Salim was soon shifted to a safe place. Salim and the CPM general secretary Sitaram Yechury have accused Trinamool Congress is behind the attack.
"At the time of the attack, there was no central force here. No security was given to the candidate. Trinamool Congress is behind the attack, "Yechury said.
The CPI (M) and the BJP have approached the Election Commission for alleged irregularities in the polls.