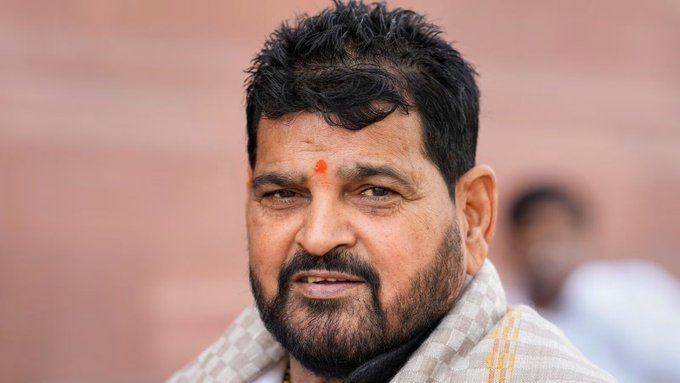 New Delhi: The police said that the complaint of the wrestlers against the President of the Wrestling Federation of India, Brij Bhushan Saran Singh, is of a serious nature. Delhi Police submitted a report to the Rose Avenue Court on a sexual complaint. The court directed the complainants to provide a copy of the status report. The case will be heard again on June 27.
The police recorded the statement of the female wrestlers who complained of sexual harassment.
The investigation team submitted the report before Additional Chief Metropolitan Magistrate Harjeet Singh Jaspal as per the direction of the court. The report is submitted in a sealed cover.
On an application filed by the lawyer, the court directed the police to provide a copy of the status report to the complainants. Earlier, the police had informed the court that a special team had been appointed to investigate the allegations against Brij Bhushan. Meanwhile, the wrestlers complained that the police were stopping those who came to the women's panchayat.