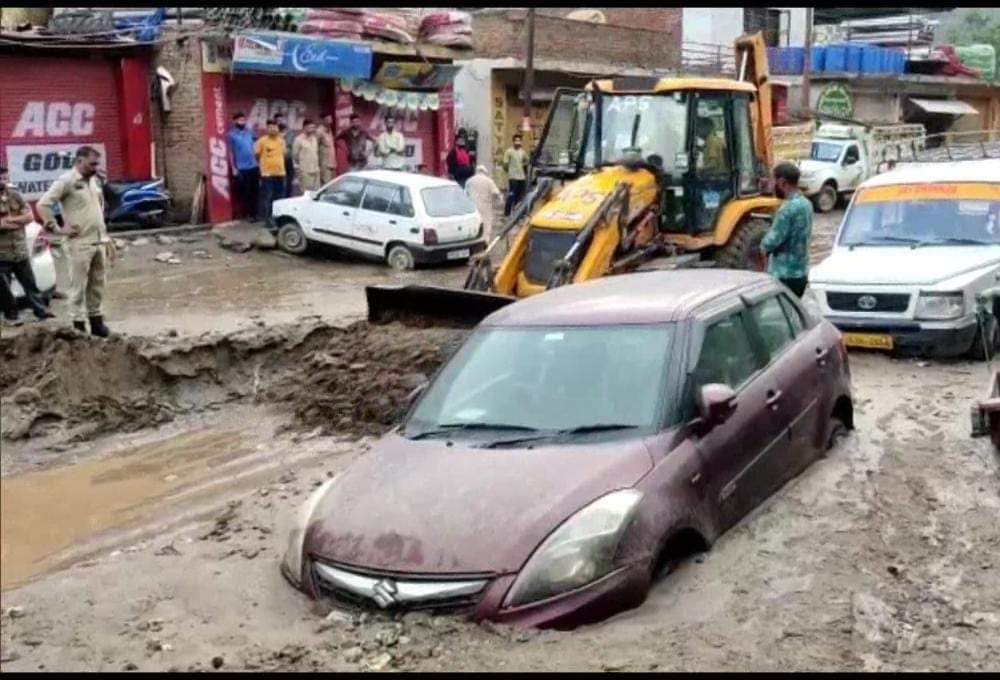 Srinagar:  Immediately after the cloudburst near the Amarnath temple, there is an earthquake in Jammu and Kashmir. An earthquake measuring 4.5 on the Richter scale has been reported in Kashmir. The earthquake occurred 150 km away from the Pakistan border.
Meanwhile, there are currently concerns that the number will rise. The search is on for about 40 missing persons. A cloudburst followed by a flood occurred during a pilgrimage to the temple. Three restaurants and 25 tents were destroyed by the flood in the cloudburst, which added to the scale of the disaster. Rescue operations are underway in the region under the leadership of the army, paramilitary units, and disaster management forces for the stranded people. Army helicopters have also been deployed for rescue missions. At least 15 people died in a cloud burst in Amarnath, reports said.
The lightning flood that followed the cloudburst caused the accident. NDRF has reached the spot for rescue operations. Many tents were washed away in the flash flood that followed the cloudburst.