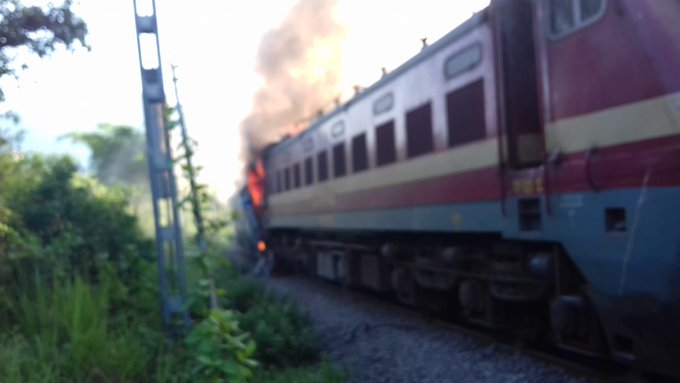 Bhubaneswar: A train caught fire in Odisha after a train engine collided with it. The Howrah-Jagdalpur Samaleshwari Express caught fire. Three railway workers were killed and four passengers injured.
The Samaleswari Express was set on fire when a train engine collided while a railway derailment. Railway workers said Sagar, Gauri Naidu and Suresh were killed. They died of severe burns.
The incident took place around 4.30 pm. Two coaches of the train were derailed in a collision between Singapore and Ketaguda stations in Rayagada district. The fire caught on the engine of the train. The engine was detached from the bogie.
Singapore and Ketaguda station masters have been suspended in the incident. The East Coast Railway has ordered an investigation.