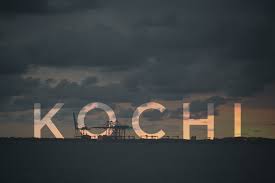 Kochi: Top blockchain experts and thought leaders from around the world will assemble in Kochi for a two-day summit from December 12, sharing ideas and leading discussions on collaborative opportunities in leveraging the technology for the public good, and positioning Kerala as the country's blockchain hub.
The conclave, 'BlockHash Live 2019', organized by Kerala Blockchain Academy (KBA), will be held at Grand Hyatt Kochi Bolgatty.
As a prelude to the event, KBA has planned BlockHack2019 on December 10 and 11 at Integrated Startup Complex (ISC), Kerala Technology Innovation Zone, Kalamassery, here.
The second edition of 'BlockHash Live' offers a rare opportunity for the global businesses in blockchain to expand their operations in Kerala in particular and India in general. The summit will be a platform to explore the disruptive potential of the blockchain technology for public good through capacity building and promote research, development and entrepreneurship.
Lead speakers attending the event are Ms. Marta Piekarska-Geater, Director of Ecosystem, Hyperledger; Mr. Julian Gordon, Vice President – Asia Pacific, Hyperledger, The Linux Foundation; Dr. Jane Thomason, Global Social Impact Thought Leader, Centre for Blockchain Technology UCL, Social Impact Editor Frontiers in Blockchain; Mr. Ashish Patel, CEO, Allianz Technology, India; Mr. Bob Crozier, Head, Global Blockchain Chief Architect, Customer Platforms Allianz Technology SE; Mr. Neel Bhatia, Director, Strategic Business Collaborations, Asia Region Platform Security Division, Intel; Mr. Wong Chun Danny, Lead Blockchain Architect, Allianz Technology; Adv. Nappinai M.S, Advocate-Cyber Laws, Constitution, Criminal and IPR; Ms. Devie Mohan, Co-Founder and CEO, Burnmark; Mr. Sreeram Ananthasayanam, Partner, PwC; and Mr. Sunil Raveendran, Chief Technical Architect and Global Blockchain Centre of Competence Allianz Technology India.
Around 100 people can attend the summit. For more details, visit: http://blockhash.live.
The 24-hour live hackathon BlockHack2019 is being organized by the KBA in association with Allianz Technology, India, and Kerala Startup Mission (KSUM). There will be an initial short-listing of teams based on the problem description. The theme of the hackathon is "Blockchain in Insurance." The judgement will be delivered by a panel of experts in the domain of blockchain and insurance.
An initiative of the Government of Kerala, KBA comes under the diverse portfolio of the Indian Institute of Information Technology and Management –Kerala (IIITM-K). Allianz Technology, India is the Platinum sponsor for BlockHash Live 2019 and Quickerala is the Gold sponsor of the event.