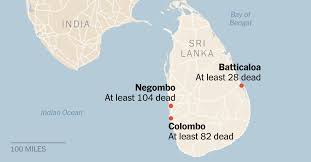 Colombo: The Muslim ministers of Sri Lanka resigned following allegations that the government failed to provide security and linked to terrorist attacks.
Ministers of the government have been accused of knowing that 253 people were killed in a suicide attack on Easter day in Sri Lanka. Following the ministers of nine Muslim ministers, two governors and 19 MPs also resigned from their posts.
They also demanded the government to conduct an inquiry into allegations against them. They have alleged that the government does nothing to ensure the security of the Muslim community. The suicide bomber killed three people and wounded 253 people.